Windows Holographic is coming to Windows 10 PCs next year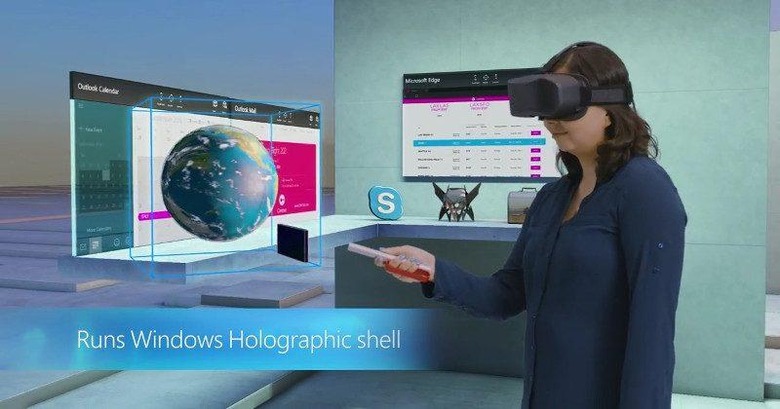 Partly thanks to the hype around Pokemon GO, augmented reality has become a buzzword again (which is somewhat ironic considering some AR enthusiasts don't consider the game as such). Though definitely not alone nor first, Microsoft is one of the biggest proponents of augmented reality technology which, unfortunately, is extremely limited to a select few, not to mention expensive, number of devices and developers. Come 2017, however, that will somewhat change, as Microsoft releases its Windows Holographic platform, as well as its AR shell, to any and all Windows 10 computers.
This isn't completely new to our ears. Microsoft already dropped hints last June when it talked about its mixed reality plans. Mixed Reality is a far more inclusive term that embraces both AR and VR, utilizing both real and manufactured visual content, both 2D and 3D apps, while offering the so-called "six degrees of freedom (up, down, left, right, forward, backward). And Windows Holographic is key to that.
Windows 10 technically already has many of the hooks that Windows Holographic uses, thanks to Microsoft's push for a single Windows 10 on all devices and forms. Those hooks, however, aren't easily available for developers to use and lacks the user interface that makes it possible to conveniently use Holographic. That is exactly what will be coming when Microsoft rolls out the platform to Windows 10 PCs next year.
It is clear from the demo video above, which has Windows Holographic running on an Intel NUC, that the headset being used is a virtual reality one. At the moment, Holographic only runs on the HoloLens AR headset, but that will also be changing soon.
Microsoft is working with its hardware partners on a specification that will certify mixed reality ready PCs and headsets, pretty much Windows Holographic compatible devices. Such devices would allow users to experience a virtual world where conventional 2D desktop apps, 3D objects, and augmented reality scenes collide.
SOURCE: Microsoft