Windows Holographic to bring mixed reality to multiple device types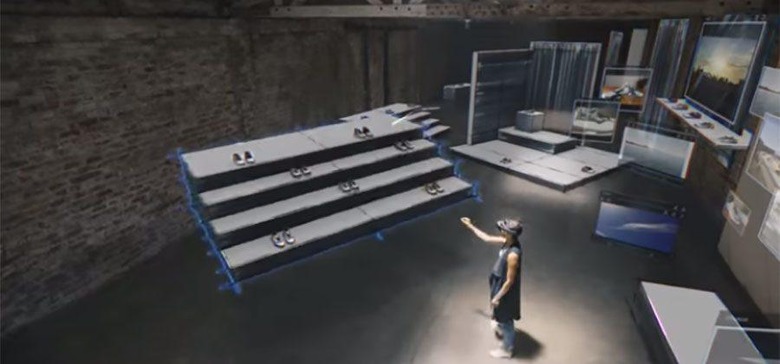 Microsoft is talking about some aspects of the future of computing at Computex 2016 and one of those future aspects that the software giant is focusing on is mixed reality. Mixed reality is a sort of interaction of virtual reality with the physical world to create virtual spaces and objects that users can manipulate with their hands. Microsoft wants to provide devices that are able to perceive the world in a way that can combine virtual and physical spaces.
To enable this mixed reality, Microsoft sees a VR device that allows the user to see their own hands and manipulate objects while being able to bring in holographic representations of another person into the world. The catch for current generations of VR devices is that most of them don't work together. Microsoft says that the market for VR devices is expected to be 80 million per year by 2020.
Microsoft also notes that most of these devices lack the ability to mix real people, objects, and environments into the virtual world they show wearers. This is where developers come in with Windows Holographic, which is coming to devices of all shapes and sizes to create immersive VR and untethered holographic computing. Microsoft has invited OEM, ODM, and hardware partners to build PCs, display, accessories, and mixed reality devices based on the Windows Holographic platform.
By using a single platform, devices will be able to work together no matter which manufacturer they are from. This is exactly how the modern PC works with Windows and the plethora of compatible hardware on the market. Windows Holographic is already powering the Microsoft HoloLens and offers a holographic shell, interaction model, perception APIs and Xbox Live services. Microsoft says that it is working with Intel, AMD, Qualcomm, HTC, Acer, ASUS, CyberPowerPC, Dell, Falcon Northwest, HP, iBuyPower, Lenovo, MSI, and others to support VR on Windows 10.
SOURCE: Windows