Windows Blue boasts an improved user experience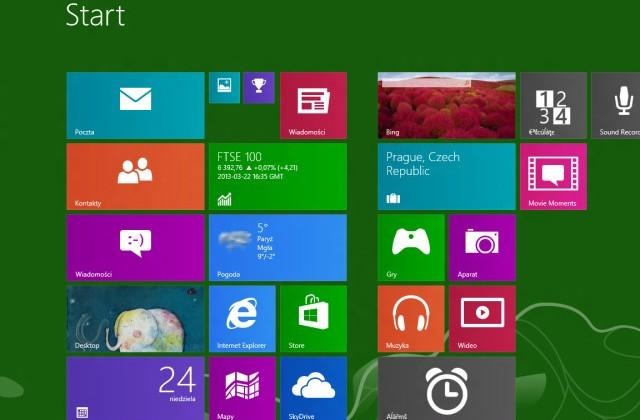 A leaked version of Windows Blue has made its way online, and it shows off a bunch of new features that should improve upon Windows 8's user experience. The leak, titled Windows Blue Build 9364, made its way online earlier today in a 2.63GB ISO. The leak is said to be Windows Blue Milestone 1, and it shows that a Windows Blue preview may be well on its way for its intended summer release.
One of the first notable changes that comes with Windows Blue is a more deeper way to customize your user interface. One of the added features is the option to make your live tiles even smaller or larger than it was possible before. There are also a bunch of new personalization options added in, including a lot of new backgrounds, background colors, and accent colors.
Windows Blue will bring an even deeper SkyDrive integration. There are also a few charms modified in this upcoming update. There is now a new "Play" charm under Devices, and a new screenshot option included in the Share charm. Internet Explorer 11 was also shown off in the leak. It shows an all-in-all smoother user experience and interface and it looks like it may be able to compete with the likes of Firefox and Google Chrome.
Last, but not least, is a huge improvement to the Windows Metro UI multi-tasking interface. With Windows Blue, you are able to run two apps side-by-side. The only caveat is that the apps have to be the same application width. So you can browse the Windows Store, while listening to music, or listen to music while you browse the internet. You'll have to figure out all of the possible multi-tasking combos. Nonetheless, Windows Blue should be a huge improvement that many current Windows 8 users can look forward to.
[via Neowin]