Intel "Haswell" ultrabooks to fully utilize Windows Blue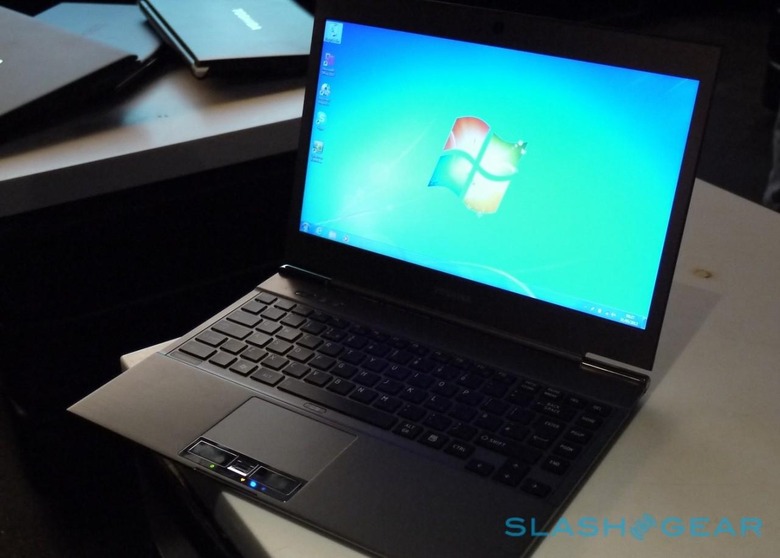 Intel is looking to equip its next-generation of ultrabooks with its upcoming Haswell processor. The Haswell processor promises extreme power-saving capabilities while also offering great performance. It is also said that Intel's Haswell ultrabooks will be deeply integrated with Microsoft's upcoming Windows Blue OS in order to maximize power efficiency and laptop performance.
According to CNET's sources, the Haswell ultrabooks will be much faster than ultrabooks currently utilizing Intel's Ivy-Bridge processors. While running Windows Blue, they will also be coming with improved Standby capabilities that will allow your device to stay connected to social networks, e-mails, and other push-services while the ultrabook is asleep. When you turn your device back on, everything will automatically be up-to-date.
Back in 2011, Intel bragged about its new Haswell chips being able to last up to 24 hours on a single charge, and being able to survive 10 days on standby. It will certainly be appealing to customers who's main priority is having a laptop with a great battery life. According to Paul Otellni, CEO of Intel, the Haswell CPUs will have "the single largest generation-to-generation battery life improvement in Intel history."
Intel is speculated to be launching its Haswell CPUs in June, and it will be implemented in both ultrabooks, and hybrid laptops (half tablet, half laptop). That's around the same time-frame that Microsoft plans on launching Windows Blue. The combination between Intel's upcoming processor and Microsoft's upcoming operating system is said to be bringing ultrabooks that "act more like a smartphone or tablet OS".
[via CNET]