Windows 8 retail packaging revealed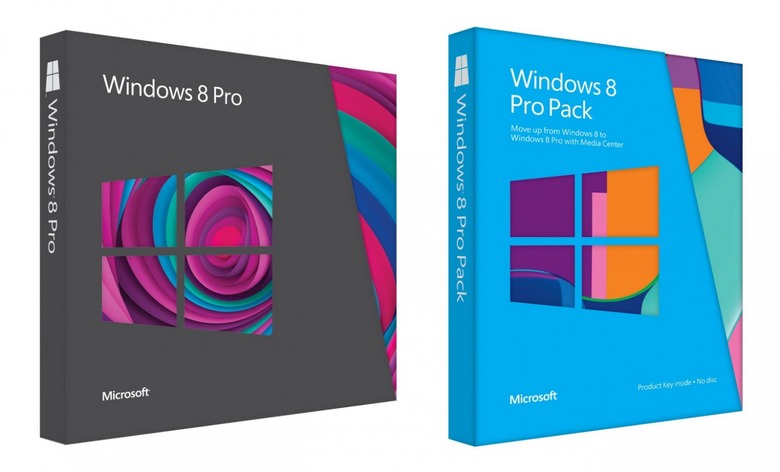 We may receive a commission on purchases made from links.
Windows 8 is just a couple weeks away from becoming available to the general public. Microsoft will hold their launch event, retailers will be able to start selling their stock of Windows 8 machines (even though one has already jumped the gun), and system builders will be able to buy a fresh, clean copy of the new OS for their custom build. And if you're curious what the Windows 8 packaging will look like, it's finally been revealed.
Amazon's UK site ended up posting several listings that include a few different variations of Windows 8 Pro, and also officially reveals the box art and packaging for the new operating system. Windows 8 Pro, Windows 8 Pro Pack, and Windows 8 Pro N (European version) are currently listed on Amazon.
Obviously, you can't purchase them yet, nor even pre-order them, but they do end up giving us a look at the packaging and box art, which are certainly unique and not something we've seen before from Microsoft. They've gone with the sharp edges and corners as opposed to a flowy and swirly look like in the past.
It appears that the Windows 8 Pro Pack is essentially just a product key card with no disc required that will allow users to upgrade to the Pro edition from the regular version, and the European Windows 8 N version doesn't include Windows Media Player. Prices don't seem to be listed just yet, but existing Windows XP, Vista, or Windows 7 users can upgrade to Windows 8 Pro for $39.99 online or $69.99 in stores.
[via The Verge]