Windows 8 Metro Office could challenge Apple iWork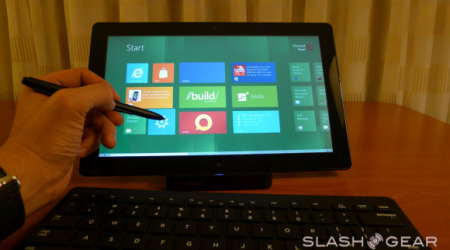 Microsoft's Windows 8 may be split on the Metro UI and the traditional desktop UI for now, but the company is definitely thinking about completely reworking its long-standing Microsoft Office to sport the Metro interface. During a question-and-answer session at the Build developer conference, Microsoft CEO Steve Ballmer revealed that they are "rethinking and working hard on what it could mean to do Office Metro style."
Reception to the attractive Windows 8 Metro UI has generally been positive and compared well even in a side-by-side comparison with iOS 5. The clean interface is similar to what we've seen on the Windows Phone 7 mobile platform with large touch-friendly Live Tiles for launching apps and accessing them quickly. However, much of that simplicity doesn't transfer to Microsoft's traditional desktop applications where the Windows 8 team felt it was best to maintain legacy features as not to make any compromises.
An example of this is the new Windows 8 File Explorer UI, which had several improvements made to it but continues to use the ribbon interface. Likewise, Microsoft Office Suite applications should retain this look as well. For all the details on the developer preview build of Windows 8, make sure to check out our complete guide.
However, Microsoft does have almost another year before Windows 8 officially launches, so it's possible that during this time Microsoft carry out a more ambitious re-imagining of legacy apps for the Metro interface that could pack all the powerful enterprise performance we've come to expect, but with the slick and lightweight interface of Metro that would certainly ensure its continued lead against Apple's more elegant iWork.