iPad 2 with iOS 5 versus Windows 8 tablet [Video]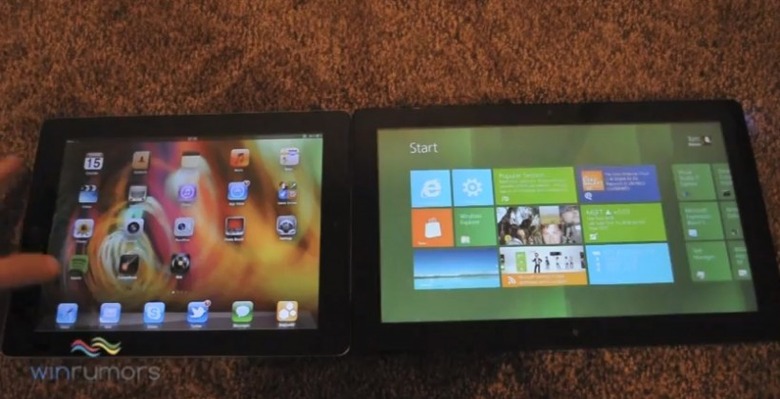 During Microsoft's Build developer conference this week, the company unveiled its early prototypes for Windows 8 tablets and even gave away to attendees some slates built by Samsung that are compatible with the new operating system. This major update will be a unifying platform that works on both Windows desktops and tablets, but how is Windows 8 faring so far on a tablet in comparison to iOS 5 on the iPad 2?Winrumors' Tom Warren took some time to compare the two tablets side-by-side. Warren pitted the current market leader, the iPad 2 running a beta build of iOS 5, against a slate running the preview build of Windows 8. The extensive video runs just over 10 minutes long and compares almost every feature from lock screens to app integrations.
However, certain features like Mail, Calendar, and App Store could not be compared between the two as these features are not available yet on the Windows 8 developer preview build. But overall, Warren feels that Windows 8 compares favorably to iOS 5. It'll be interesting to see how things develop given that iOS 5 is due out in early October, while Windows 8 won't be available until later next year.