Windows 8 makes desktop computing fun again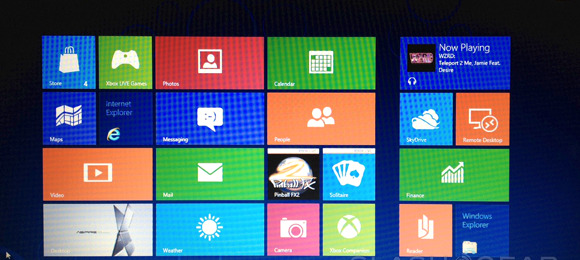 There's no denying that switching from any other version of a Windows operating system to Microsoft's new Windows 8 is a big jump in its user experience. What's not quite as clear from the outset, if you've never used the operating system in person that is, is that this operating system makes the entire computing experience as entertaining as it was when the iPad was first released. It's that big of an improvement in the entertainment department.
When you first open up a clean install of Windows 8, you see the word Start in the upper left-hand corner, the name of your device or your chosen profile name in the upper right alongside your chosen icon, and a series of smart tiles reminiscent of Windows Phone 7 and above. In other words, if you head out to the store today and look at a Windows Phone smartphone today, you'll see setup very similar in aesthetics and functionality to the Windows we're seeing here today in Windows 8.
Included in the basic build is an app store simply titled Store, Xbox LIVE Games, Internet Explorer 10 (a new preview version with a few differences that aren't immediately apparent to the average user), Maps from Bing, Video (also connected to the Store), Photos, Messaging, Mail. Weather, Calendar, People and more – a lot of these connect directly to archives of information already live through Windows Phone. Most of these apps also include the tag "App Preview" which lets you know that this operating system is full of preview content as well as functionality.
Pinball FX2 and Solitaire are included so you can see how a game looks right on your Start screen, Camera connects to your video chat camera, and Xbox Companion connects you with your gaming console the way most of these apps connect you with your Windows Phone. You've also got Music (connected to the Store again), SkyDrive for cloud computing and storage, Remote Desktop, Finance, Reader, and Windows Explorer – which does just what you think it does as its the same shortcut it's always been.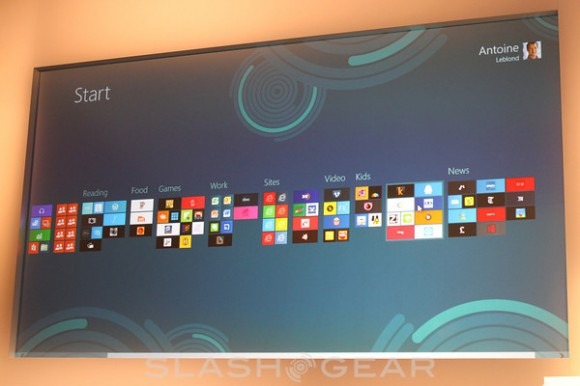 This start screen is just one portion of the whole Windows 8 world, but it's certainly the most important. It makes the collecting of more tiles a desirable adventure. Just like my first experience with the iPad and what I'm sure most people's first experience was like with their smartphones with the app store front and center, I want to expand my experience because this operating system is fun to use.
I've got the Windows 8 Consumer Preview loaded on the Acer Aspire S3 that I reviewed back at the start of February, so I've not yet had the full laptop plus touchscreen experience quite yet – but having tried out the tablet experience earlier this week and back at CES as well I can say this: Microsoft may well have pulled a rabbit out of their hat on this one.