Windows 8 Has Tablet Advantage Over Android Says ARM Chief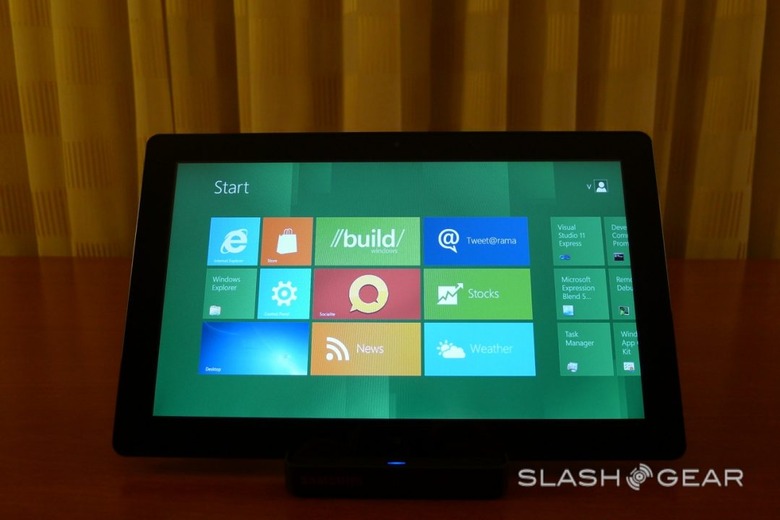 ARM processors and Microsoft's Windows may not be commonly found cohabiting the same device, but ARM CEO Warren East reckons Windows 8 could have the edge over Android in tablets thanks to the platform's brand recognition. "Consumers are familiar with Microsoft and very familiar with Windows and they're less familiar with an Android environment" East said during the company's financial results call this week, CNET reports. "Microsoft has an awareness advantage with consumers that the Android folks didn't have."
Nonetheless, East believes Android manufacturers do still stand a chance of making a mark on the tablet segment, it's just that they need a little more time to build momentum. "When Android phones were introduced, there was a lot of hype" he points out, "and then, actually, they didn't take off in the sort of way that reflected that hype. Then a few years later – two years later – half a million units a day, 700,000 units a day. I think we should give Android tablets a little bit more time."
In the meantime, Microsoft will need to capitalize on its brand awareness headstart if it wants Windows 8 on ARM to be a success. "It's up to Microsoft [and we'll see] how well they're going to exploit that advantage" East cautions, "but I think that's a fundamental difference."
ARM announced $217m in revenue for Q4 2011, over a fifth higher than the same period a year ago, while profit rose 45-percent. 1.2bn ARM chips were shipped in cellphones and mobile computers, the company claims.