Windows 8 gets fully re-imagined ESPN app to usher in new touch age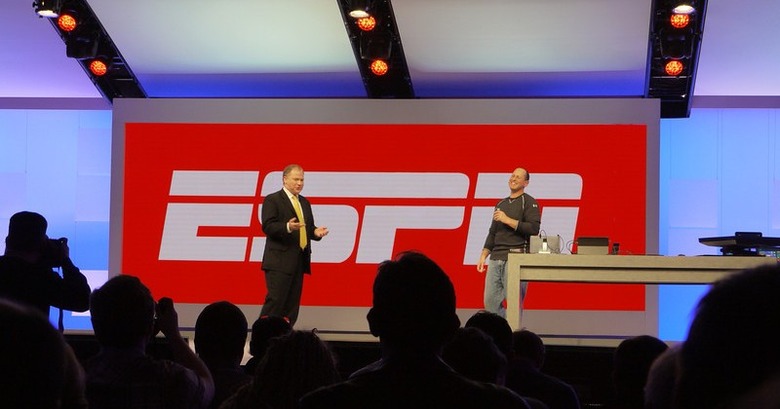 Microsoft this week at Build 2012 revealed a re-imagined version of ESPN for the world of Windows 8, including a collection of touch-friendly action. Michael Bayle, vice president and general manager of ESPN mobile, made it clear that their full collection of media – not just sports scores – will be coming to Windows 8. Scores, radio casts, photos, video, and awesome Windows 8 integration is coming up soon. The first look we've ever gotten at this application is right on a tablet – though it's clear that this app is made for all touch surfaces.
"Deep Pinning" is a central piece of this puzzle, and from all sides you'll be seeing awesome control for the app with text, images, and sound working at all times. Snap View allows you to work with ESPN in a section of your display while you work with other apps at the same time. It's made to give you the ESPN experience at all times of the day.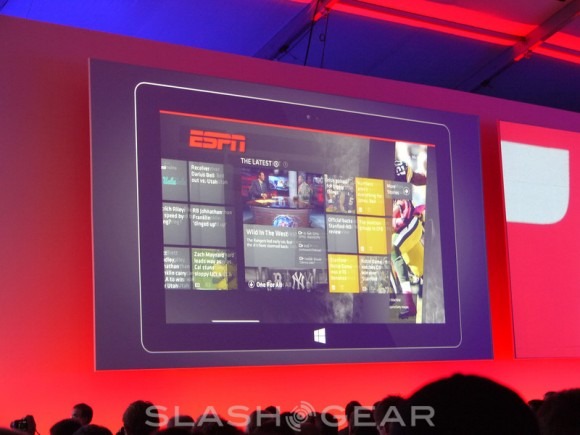 This app is ready for action today and you can download it starting today from Microsoft's own store on Windows 8. [Update: ESPN tells us that the app won't, in fact, be ready for download until the end of the year] If you're ready for this action on the smartphone, you can expect a new iteration soon as well. This is just the beginning, with apps such as Sports Illustrated, Wikipedia, and more awesome news and sports entertainment apps coming soon. Dropbox is coming as well, Oprah's own lovely app environment, and "many, many, many many many more" as Steve Ballmer noted in his follow-up talk on apps specifically.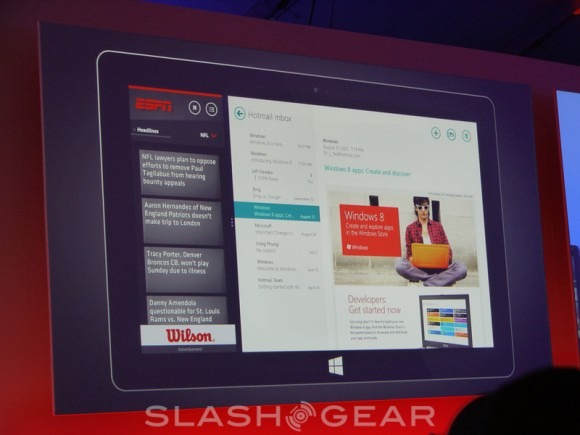 Have a peek at our timeline below of recent announcements surrounding Windows 8 and Windows Phone 8 from Build 2012 and surrounding the launch that's happened over the past few days. We're here at the dawn of Windows 8 and Windows Phone 8 all at once – big things are going down!