Windows 8.1 shares highlights in video walkthrough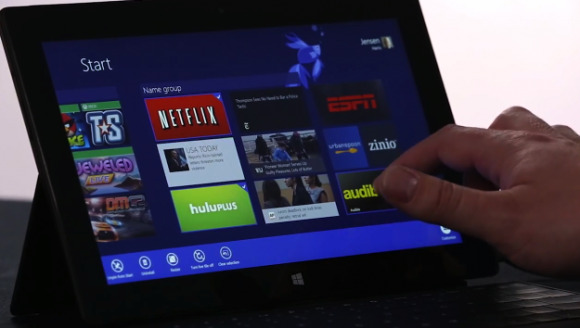 Windows 8.1 is a big deal for Microsoft, the first significant update for the OS, and the opportunity to address some of the lingering user frustrations: not just add in the Start button. The company has shared a new video – which you can see after the cut – walking through some of the more interesting tweaks and changes to the updated software, from the changed Live Tile sizes and easier app-group management.
Some of the changes Microsoft has made help break down the mental barrier between the Metro-style launcher and the traditional desktop. So, you can now set the same background for both – making it less of a jolt going from one to the other – and, with the reintroduction of the Start button, treat the launcher as an advanced Start menu of sorts.
There's also a new search feature, which pulls in web-based and local results into a "curated, app-like experience", and more integration with SkyDrive. How multitasking is organized has also been improved, with greater control over up to four apps shown on-screen at the same time.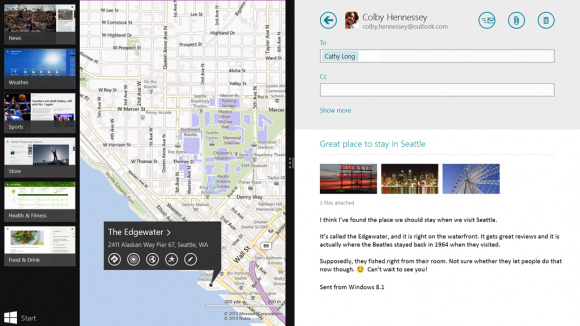 Microsoft's challenge with Windows 8.1 will be to refine the OS not only for tablets, which is the company's preferred demo platform, but also the mass market of desktop and notebook PCs that still dominate sales. We've run through the key changes already, but it's clear that many of them target fingertip control and navigation rather than, say, keyboard or mouse.
Still, it's shaping up to be an impressive release, especially given Microsoft will be releasing it as a free update. That's due to take place on June 26; until then, check out Microsoft's video walk-through below.
First look at Windows 8.1:
VIA: Brendan Arndt