Windows 8.1 and the top 9 features you'll be working with this week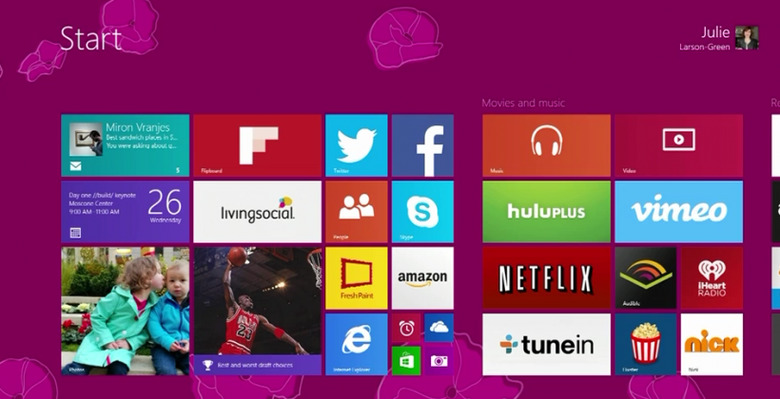 It's time for the official flip-over to the next generation in Windows computing. Microsoft has taken Windows 8, a touchscreen-friendly operating system and wide-spread release, and have given it an upgrade with a collection of features readied at the hand of requests from the public. This collection of changes will be available to the public imminently, but for now: let's have a look at some of the key points.
High-res display support
Where with Windows 8 we were seeing some displays that had such massive display resolution that bits of the software were lost, Windows 8.1 adds support in all the right places. We'll be having a look at this feature more in-depth when we take another peek at the newly upgraded Acer Aspire S7 with WQHD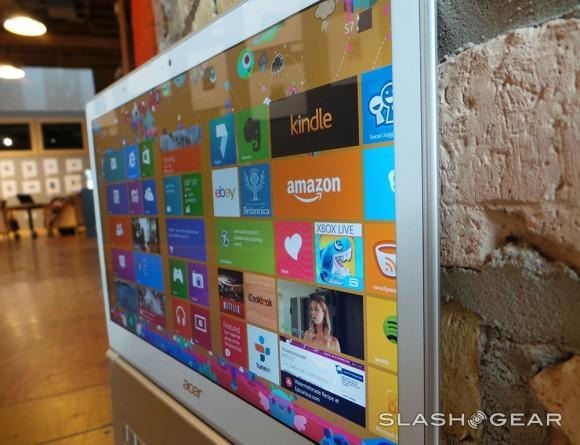 Xbox Music
A full redesign of Xbox Music is in the works, readied for a web-based release next week for non-Microsoft devices. This release brings on, at it's base, a more refined user interface for the tough universe. The big deal here is that non-subscribing members will be able to see recommended songs and a set of radio abilities never before available.
Alarms, Calculator, Sound Recorder
The calculator app along with sound recorder and alarms have been given touch-friendly interfaces. While these bits and pieces might not seem important to those users out there that've never before worked with Windows 8 on a touch-compatible computer, it's a big change-over for those that have. This is the big push for touch – if Windows 8 wasn't in the first place.
Photosynth
Like the orb photography counterparts on several mobile platforms, Windows 8.1 brings on a function inside the basic camera app that allows you to capture an entire environment, all the way around. This feature stitches the whole environment together automatically and will be a big contributing factor in how Bing Maps expands.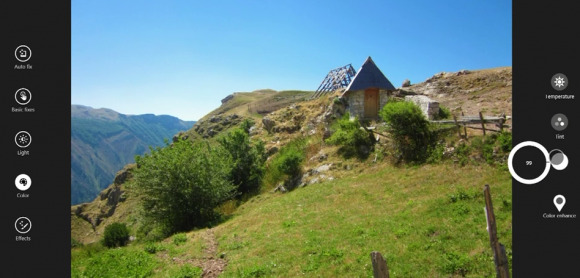 Windows 8.1 also works with a built-in photo editor as well as a set of tools (included in this photo editor) available to developers.
App Listing
Swiping up from the bottom of the Start Screen brings you in to your full collection of apps. Where before, seeing your full collection of apps was a process that involved several button clicks and/or taps, this screen is now much more a part of the initial experience. Simple stuff.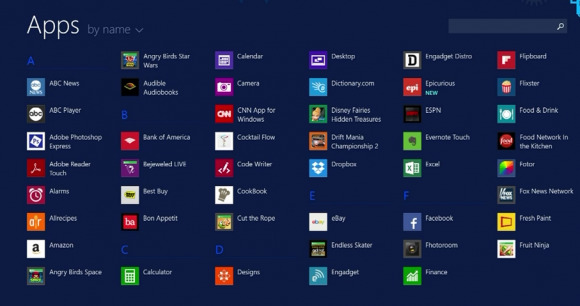 Facebook and Flipboard (and NFL Fantasy Football!)
The development teams at Facebook and Flipboard have been keeping their lips sealed for weeks, it would seem, as final releases of real-deal apps for both ecosystems are appearing with the preview version of Windows 8.1. How this will affect the release schedules for updates for both apps is unknown at this very minute.
BONUS: Microsoft also revealed during their BUILD 2013 initial keynote that they'd be bringing a brand new (official) NFL Fantasy Football app to the mix as well. Sounds like a heck of a lot of fun – and if Verizon's NFL streaming video app is anything to go by, this will be a bigger deal than anyone outside the NFL-interest environment can foresee.
Office touch-based interfaces
This bit is a preview inside a preview. Though we're not seeing the full integration of touch-friendly user interface action inside Office and all of its bits and pieces, we can see that Microsoft's touch-friendly bigger buttons will be coming sooner than later.
3D printing
Windows 8.1 will be bringing on 3D printing support through native API. This means that developers will be able to add 3D printing support with code directly from Microsoft, complete with touch-capable user interface action. You'll still need a 3D printer to do the printing, of course.
The Start Button
It's the return of the infamously killed-off Start button. Here the Start button brings functionality to 8.1 unlike what you've seen in versions of Windows in the past, with a click just bringing up the modern Start Screen rather than a menu from the base. This Start button is not something you can disable.