Windows 7 RC now available to all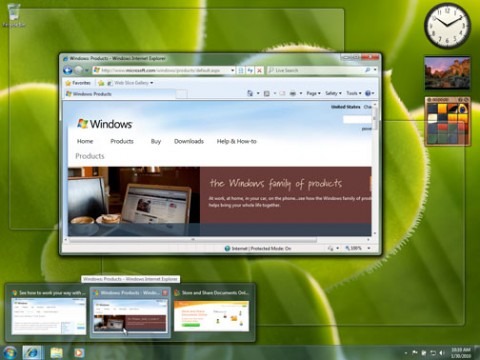 Microsoft have released Windows 7 RC for general download, five days after MSDN and TechNet subscribers had access to the new OS.  Windows 7 RC will be available to download "at least" up until July 2009, and the install expires on June 1st 2010.  From March 1st 2010, however, any PC still running Windows 7 RC will start shutting down every two hours as a friendly "reminder" to invest in the official release.
Both 32-bit and 64-bit versions of Windows 7 RC are available, together with five different languages: English, German, Japanese, French and Spanish.  The file itself is a 3.05GB download, which is likely to take a while on most users' connections.  However Microsoft provide a download manager that allows the process to be paused and resumed.
Minimum system requirements for Windows 7 RC are listed as a 1GHz or faster processor, 1GB of RAM (for 32-bit systems; 64-bit systems will need twice that amount), 16GB of available disk space (for 32-bit systems; 64-bit will need 20GB) and a DirectX 9 graphics processor with WEDDM 1.0 or higher driver.  We've already seen the OS running – in beta – on various low-powered netbooks, which suggests that most semi-recent PCs will be able to handle Windows 7 RC.