Windows 10 Xbox One desktop app demoed with Steam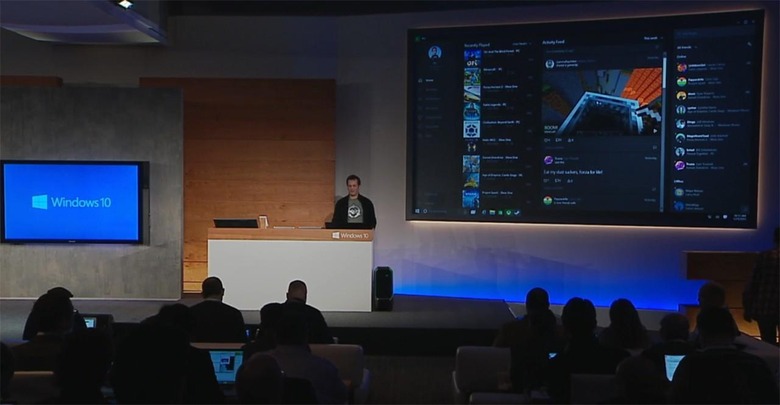 Phil Spencer, Microsoft's head of Xbox and gaming chief stepped onstage today to speak about the Windows 10 Xbox app. This app includes several columns, each with information about your Xbox One experience. You'll see Recently Played games, your Activity Feed, and Friends included. On the far right of the screen, you'll find your user icon and connections to Messages, Notifications, "My Games", Achievements, Game DVR, Editorial content, and the Xbox store. Below that, you'll find basic Settings and a Connection option.
This system connects your Xbox One experience to the desktop machine in a way thats simpler and more user-friendly than any app for Windows yet released.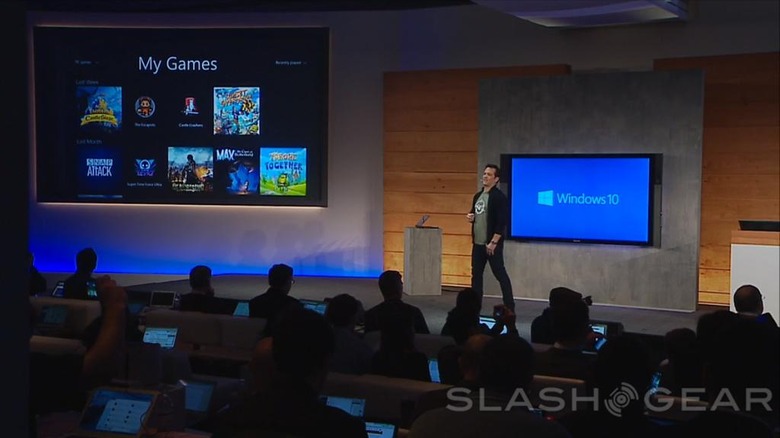 "How can we bring this technology," said Spencer, "right into the OS itself?"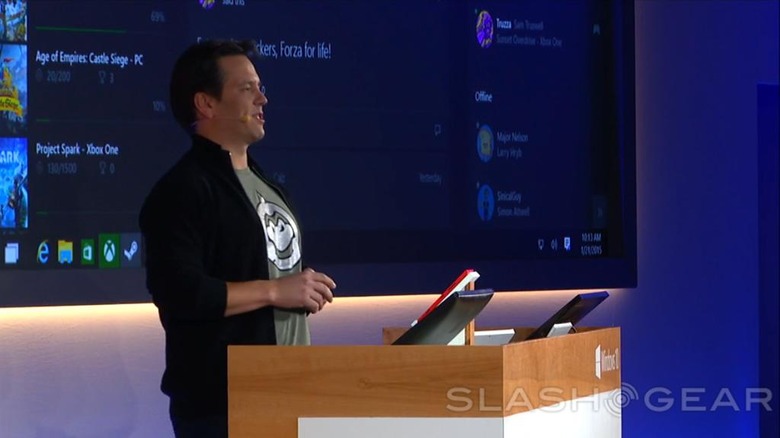 Not necessarily by bringing Xbox One gameplay to the desktop, apparently. Instead, Microsoft will be bringing you the ability to share desktop gameplay with the same system the Xbox One DVR shares with.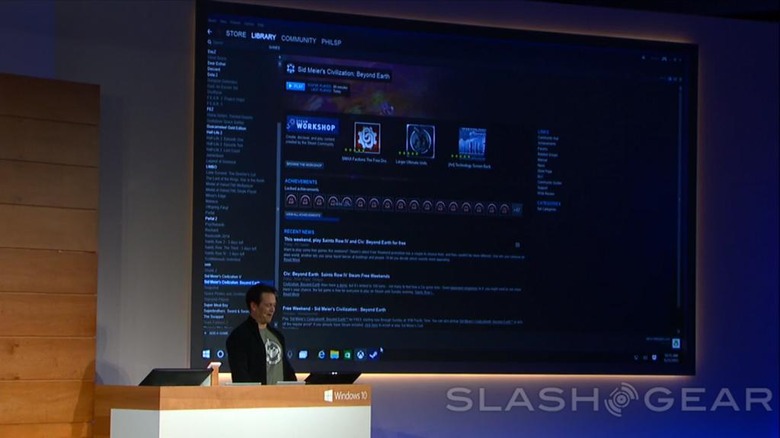 Spencer opened Steam and began playing the game Civilization: Beyond Earth. Spencer showed how once you're playing, you can capture recordings of video the same way you can with Xbox One's system. You can also capture screenshots.

These shots and video can be shared with the same Xbox One "Upload Studio" you're using on your Xbox One.
So it's not like Steam is necessarily being integrated with the Xbox One app for Windows 10. Instead it just happened to be in the same place at the same time.
We'll see these features and this Xbox app released at the same time as Windows 10 later this year. We MAY see Beta action sooner than that – stay tuned!