Windows 10 update free (for the first year)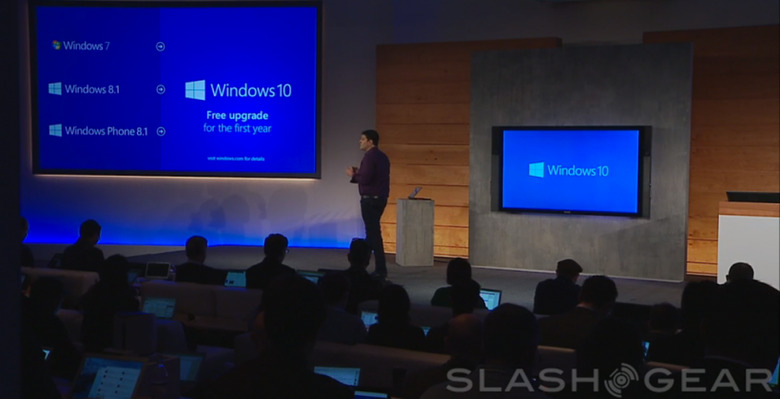 After one year of the Windows 10 platform being released to the general market, you'll have to start paying for it – if you've not already upgraded, that is to say. Just so long as you've got Windows 7 or Windows 8.1 now, or at the time at which you'd like to upgrade your machine to Windows 10, you'll be able to do so for free. It'll be a one-time update and you'll never have to pay for it beyond that.
According to Microsoft's Terry Myerson, this will be a free upgrade for the "lifetime of the device." That's a big change for Windows users who – not that long ago – were asked to pay for upgrades from Windows 7.
"We think of Windows as a service," said Myerson today at Microsoft's newest Windows 10 event. Microsoft suggests now that Windows 10 will be a service, and that this service will keep the experience current for the supported lifetime of whatever device you may have.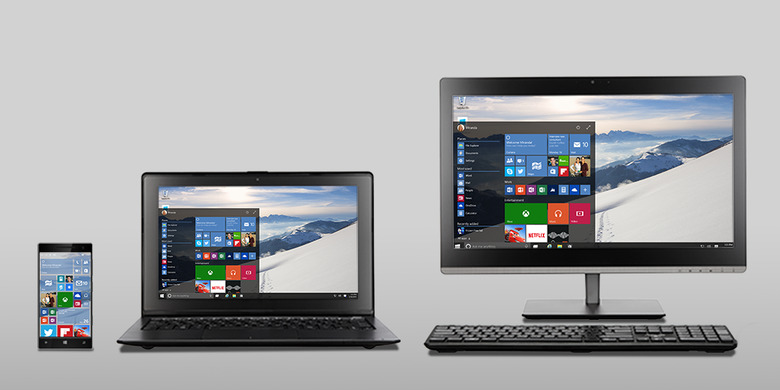 Above you'll see several machines shared by Microsoft today – later on we'll be seeing more Windows 10 devices revealed by the software company in an effort to show the world that Windows 10 is about the future.
The future, that is, even though your older machine will very likely be able to upgrade as well. Stay tuned to our Windows 10 tag portal for more throughout the day.