Windows 10 on USB seen at Amazon, ships mid to late August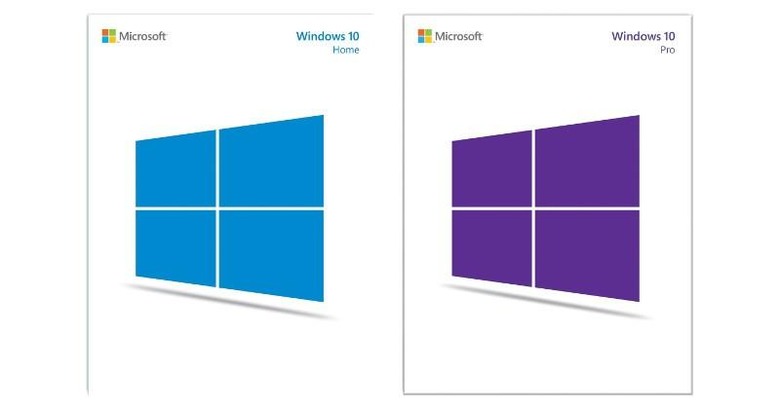 Confirming what we've suspected, Amazon has put up product pages for selling Windows 10, both Home and Pro, in a USB flash drive instead of the more traditional DVD installation media. Microsoft itself has confirmed this fact though it won't comment on the product details posted on Amazon, especially the price. It's not an earth-shattering matter, but this new USB method signals a small but pivotal change in Microsoft's methods, aligning with updating not only how it distributes Windows but also its image as well.
A USB installer may not make a difference to majority of Windows users who will either get Windows 10 as a free update or via a newly purchased device. But for those who need to do a fresh install of the OS, this USB might be heaven sent. Many computers today, both desktops and laptops, only make optical media drives optional but all of them can boot from a USB stick. More compact and more resilient, a USB installer demonstrates Microsoft finally getting in with the times.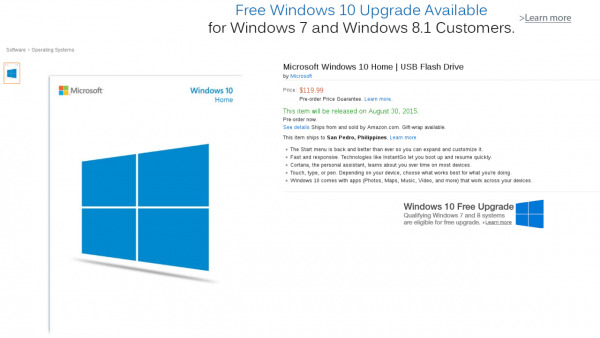 The strangest part about this sighting on Amazon, however, is the shipping date. VentureBeat reports that when they visited the product page, it noted an August 16 shipping date. Now, however, it seems that the date has been pushed further back August 30. Windows 10 itself launches on July 29 and, although Microsoft explained that the update will be released in waves, that, in theory, should only cover updates to existing Windows installations. New copies should not be that late. In fact, HP even promised that customers will be able to get their pre-ordered Windows 10 devices on July 29 itself and those new devices will also appear in retail stores first week of August.
Microsoft has not commented on the shipping date noted by Amazon nor on the price tag. The Windows 10 Home edition is marked at $119.99 while the Pro version goes for $199.99. At the moment, only Amazon has so far made public these products, but other retailers, including Microsoft's own Store, should follow suit.
SOURCE: Amazon (Windows 10 Home), (Windows 10 Pro English)
VIA: Venture Beat