HP: new Windows 10 devices will land on Day One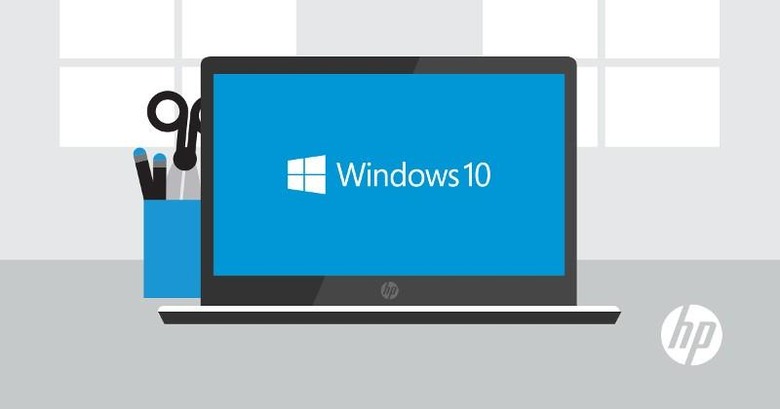 In about two weeks, the world will finally see what Windows 10 is all about. Or at least some will. Microsoft detailed the staged rollout of Windows 10 to various partners and consumers, indicating that most end users won't see the new OS until a much later date. That may be true for existing Windows 7 or 8.1 users, the legit ones at least, but new owners might see a different story. HP is now coming out to say that some people will be able to get their hands on a shiny new Windows 10 laptop on July 29 itself.
As early as last month, PC, laptop, and tablet OEMs have all started advertising new product lines that will proudly bear the Windows 10 crest, with a promise of availability starting 29th July, the very same day that Windows 10 officially launches. Of course they can make such a promise because, as Microsoft revealed, OEMs with new devices are the very first ones to get a taste of the new OS, ahead of even those with existing Windows 7/8.1 devices upgradeable to Windows 10. But with the revealed rollout schedule, some have expressed doubt whether that will still be the case.
HP VP for Consumer PC Product Management Mike Nash is now assuring customers that if they already pre-ordered these Windows 10 devices, then, yes, they will. Shipping will actually start on July 28 and, thanks to HP's free next-day shipping, that means that they will be able to see, touch, and feel their new Windows 10 laptop on the 29th. Of course, presuming there are no unexpected delays. Experience would tell us, there usually is. Other customers would have to wait until August 2 to see new devices in HP stores and select retailers.
This practically means that HP's customers could potentially be the first to enjoy, or not, Windows 10 ahead of existing users or maybe even some Microsoft Insiders. HP already has a few select Windows 10 devices available for pre-order on their website, including the budget-friendly HP15, the Envy x360, Spectre x360 FHD, and a Spectre x360 QHD, the latter three with fully folding screens.
SOURCE: HP