Windows 10 might reveal Android compatibility at BUILD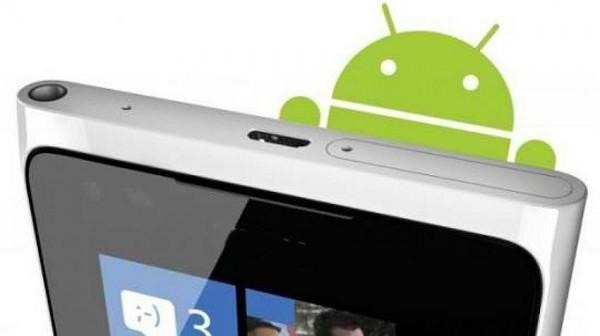 It seems like the whispers of Android apps running on Windows 10 are getting stronger. Though that doesn't necessarily make them true, it does make the upcoming BUILD developer conference even more interesting if Microsoft does decide to drop the bombshell there. It's not like it's never been done before. BlackBerry 10 OS and Sailfish OS do employ such a compatibility to some extent. It's just that it's never been done officially on Windows before. But while the idea seems almost enticing, it could very well be suicide for Microsoft's primary platform.
The desire, and the rumors, of running Android apps on Windows stems from one of the biggest faults of Windows 8: the lack of native, mobile-friendly apps. In the years that Windows 8 has been in existence, some of the most popular apps are still nowhere to be found. Given that Android is a much more open platform than iOS, it only stands to reason that Microsoft would opt for compatibility with the former more than the latter.
The proposition definitely sounds like a win-win for users and could very well be a quick fix for Microsoft's woes. But in the long run, it could prove to be more harmful to the company's business than whatever band-aid fix the solution offers. It ultimately takes away any incentive for users to buy Windows 10 phones for one, since they'll most likely be accustomed to Android apps anyway. Windows 10 tablets might still have an advantage because of the Continuum feature, but as a mobile platform, not so much.
Plus, it would go entirely in the opposite direction of Microsoft's "universal apps" push. With Windows 10, Microsoft is wooing developers by giving them the ability to write an app once and have it work on all Windows 10 versions. Maybe eventually they will even be able to write Windows 10 apps that run on Android. Running Android apps on Windows 10, however, will make such a thrust moot, as developers will simply write an Android app that works on Microsoft's platform instead.
It is the equal possibility of both scenarios that make the idea interesting. On the one hand, Microsoft has to address the clamor of its users for more apps. But on the other hand, it has to mind its own loyal users, who will most likely feel betrayed by such a move. If Microsoft is to make such a move at all, we will most likely hear about it once BUILD commences this week.
SOURCE: Paul Thurrott
VIA: BGR