Windows 10: latest preview build brings Spartan browser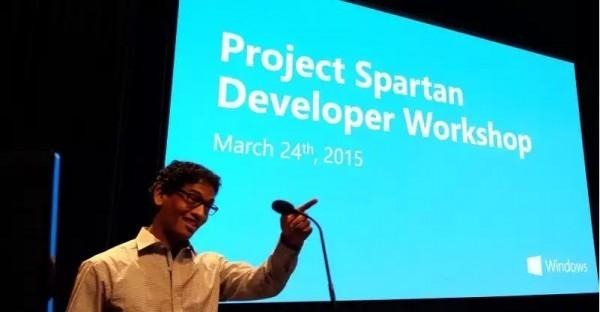 Microsoft has pushed out the latest Windows 10 Preview Build (10049), and with it comes the long-coveted Project Spartan browser. That's just about the only notable addition to the latest build, which follows the release of Build 10041 we recently discussed. Some of the issues brought on by the last build are fixed in this latest one, as well, such as getting stuck when locking the PC. Project Spartan is the big focus this time around, however, something Microsoft likewise detailed today to get users up-to-date on what all it has to offer.
The Spartan browser is a "fresh" browser that brings a "whole new experience" for using the modern web and all its different needs. There are a bunch of features coming with it, including Cortana integration for all the help that she brings. The browser will adjust content to fit best with one's display, and allows one to both write and type on the display, as examples of its abilities.
This latest preview brings "a bold new design" for the Spartan browser, and some of the features coming with it today include Cortana, inking functionality, sharing, Reading Lists and Review View, and more, built around "a new rendering engine". Microsoft is careful to point out it "is NOT a polished" final release version, perhaps trying to avoid the rampant criticism it saw with the preview version of the Windows 10 icons.
Spartan browser aside, this build fixes the crashing Photos app issue, the problem with seeing open windows on the desktop when you shouldn't, and the aforementioned issue of getting stuck. There are some problems that come along with it, however, like seeing a blue screen instead of the desktop, Outlook email indexing issues, broken virtual machines, and a couple problems with Visual Studio 2015.
SOURCE: Windows