Windows 10 Available July 29: Microsoft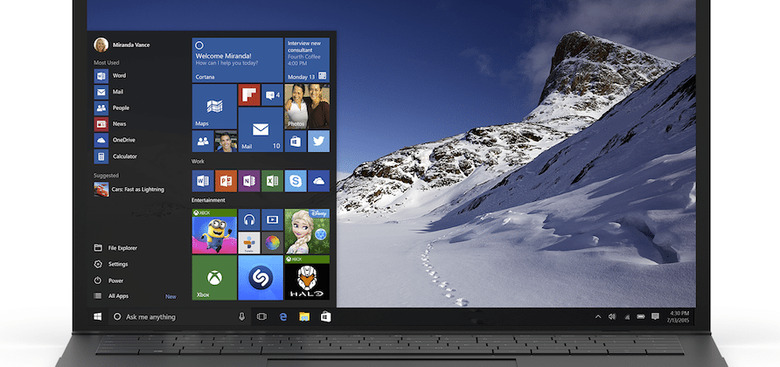 The summer news that Windows users have been eagerly waiting for is finally here: Microsoft has announced that its newest operating system, Windows 10, will be available to all on Wednesday, July 29. As has been discussed before, the new OS will be free for existing Windows 7 and 8 users (unless, of course, they're running pirated versions). Also, this launch is to be only for the PC and tablet versions of Windows 10, while a timeframe for the smartphone release hasn't been mentioned yet.
Microsoft put out an introductory trailer with the announcement, which has the slogan "Because it's still the desktop you love, only better," and then highlighting some of the main features of the OS. Along with touting "familiar things," like the classic Start menu, Windows 10 will also introduce digital personal assistant Cortana to desktop PCs, with notifications being displayed there as well as on Windows smartphones.
Among the other new features coming with Windows 10 include Microsoft's new web browser, Edge, with new sharing and markup tools; a new Office 2016 suite with World, Excel, and PowerPoint; Xbox Live and an integrated Xbox app, for new gaming PC gaming experiences, as well as communication with Xbox One users; new Photos, Videos, and Mail & Calendar apps with cloud-syncing functionality that allows tasks to be started on one device and continued on another.
Microsoft also reminds that updates for Windows 10 will continue to be free for as long as the device it's running on is supported, which comes after the news that Windows 10 is to be the "final version" of the OS, will smaller patches and updates replacing large, new versions every few years. The free upgrade to Windows 10 for existing users will be available for one year after release, and that will include those who purchase a Windows 8.1 device between now and July 29.
SOURCE Microsoft