WIMM One Micro App Store Beta opens today

The coolest little watchband-based Android computer in the world, the WIMM One, is today letting loose its own Micro App Store. This device is currently out in the same form as we did a WIMM One Developer Kit full review of some weeks ago, and today it gets its own app store in beta form and one big software update! This software update will axe a series of bugs and allow the device to work with the app store as it launches via the web this afternoon.
This is all in addition to the project we're currently doing with the WIMM group in which we're asking for your ideas for brand new Micro Apps for the future! Head on over to the SlashGear WIMM Spring Developer's Project now to see how we're doing on supplying you, the idea makers, with the WIMM you need to make those ideas a reality! Once you're stocked up on WIMM, know this: the software update coming across today delivers a new, faster app carousel for better navigation, a battery performance increase for those of you using Bluetooth on the regular, and again, access to the Micro App Store.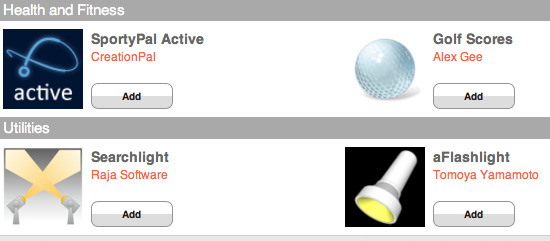 Those of you with WIMM One units in your hands or around your wrist already, take a walk on over to the WIMM Labs developer portal to check out the Micro App Store Beta now! Check out such hits as the Gallery Watch, TwitUpdate for Twitter, Remoter to control your Android smartphone, and Golf Scores for keeping track of your game!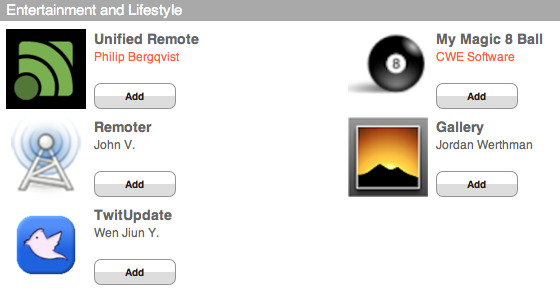 Then check this out – three ideas announced just today in our WIMM Spring Developer's Project. Each one of these awesome ideas have earned their creators a brand new WIMM One Developer Kit for their very own. Imagine it! Then head back to the original project rules to join in!
4. Bob Nielsen
"What we need is a emergency notification app that will notify a person with a wimm one when there is a emergency in the area like tornado watch nuclear fallout or just flash flood."
5. Mike Loebl
"I'm into amateur radio and would love to integrate APRS (think instant messages/geolocation/news/weather/twitterlike and IM like before they were really popular on the Internet) Would be cool to have an app so I can see local stations, receive emergency weather alerts, and get notification when friendly ssid (stations) are within a certain proximity of my location. Ideally it would be client/server situation where I'd have the APRS server service running on my Android cell phone or tablet (can communicate to the APRS via the Internet via cellular/wifi or via the bluetooth interface to my APRS enabled transceiver in the car.) It could use the phone's internal GPS, and the server side would handle all the messaging/processing. the WIMM would be used as a client for the information display."
6. Ryan Poltermann
"How about for the motorcyclists (or even bicyclists) out there: use it as a garage door opener. Most garage door openers are for visor mounts, and they would be uncomfortable in a jacket. Tie that into home automation, and you're set when you get home."
7. Dale Chen
"Facebook app tailored for quick bite sized info and updates. Easy checking to locations. Aid in viral adoption of Wimm by showing "posted via Wimm" in Facebook feed. You could also setup easy checking in on foursquare or easy updates on Path."
WIMM One to the rescue!