Willcom D4: battery life terrible but Vista performs well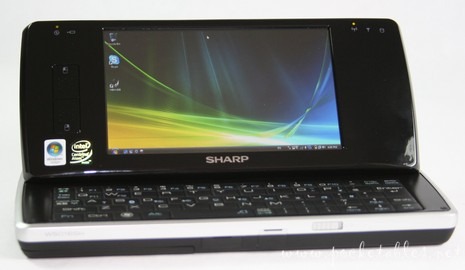 Having been unboxed on video, the Willcom D4 UMPC has now travelled over to Jenn at Pocketables for some darned good testing.  While the system is still something of a miniturization marvel, the first reports aren't exactly glowing.  Top of the list (or should that be bottom?) is battery life; Willcom themselves only promise 1.5hrs and that measly figure looks sadly accurate.  Worse still, Jenn found that leaving the D4 in Vista's sleep mode for 7hrs drained it to just 19-percent: around 15 minutes of actual use.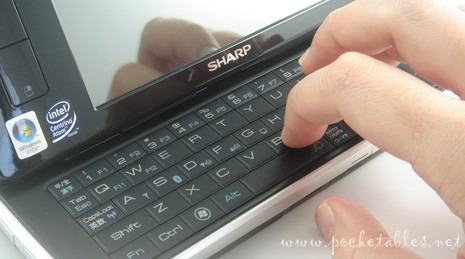 That's ridiculous when you consider that a UMPC is supposed to be a quick-access, companion device; you don't want to have to wait for Vista to fully boot just to check a phone number, say.  Jenn's also glad she stumped up for the factory-fit RAM upgrade (2GB instead of the standard 1GB) since it's not user-swappable.  Update: Jenn tells me that she does actually only have 1GB in her D4 – there's no way to increase it beyond that, unfortunately.
Thankfully it's not all bad news, however.  The screen is reportedly sharp and clear, while the keyboard – albeit small and with minimal key travel – is spaced enough for thumb typing or a little hunt'n'peck.  It's also backlit.  Best of all is Vista's performance on the 1.33GHz Intel Atom CPU.  Firefox 3 launches in under 5 seconds, and Jenn has put together a 14-minute video demonstrating how the D4 handles online video, streaming radio, multi-tasking and more.
Personally speaking, the battery would be the serious deal-breaker, but Jenn seems relatively happy with the 4.5hr extended battery (that adds weight and thickness).