Will.i.am is making another smartwatch, this time with voice recognition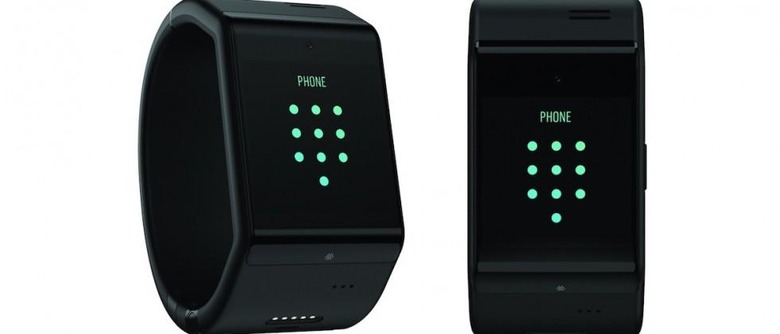 Music and fashion mogul Will.i.am has made several previous attempts at developing tech products, including wearables and a camera-like case for the iPhone. They've all turned out to be duds, but that isn't stopping him from trying again. This time it's another smartwatch, called the Dial, and its main focus in on voice recognition features, complete with its own OS and voice assistant. It couldn't possibly be worse than the Puls, right?
The Dial features a design similar to Will.i.am's previous smartwatch, with a wide cuff-style band, complete with a square display. It's capable of tracking all the standard fitness metrics, like steps and workouts, along with handling texts, voice calls, music playback, and photos, thanks to a 2MP camera.
The smartwatch doesn't always need to be paired with a smartphone, however, as it takes a SIM card and can operate on its own. The voice assistant, as well as the OS, are called — wait for it — "AneedA." And yes, that's a play on the name "Anita" and the phrase "I need a..."
Will.i.am believes the world is ready for a voice-powered smartwatch because we've all become accustomed to speaking to our devices. "They are already talking in public out loud, hands free," he said in an interview with The Telegraph, adding "I've seen people with their speakerphone on as they speak to other people."
There's really no other details on the Dial's specs at this point, but it will be going on sale in April, paired with a two-year contract, exclusively in the UK through wireless carrier Three. Sorry, Britons.
SOURCE The Telegraph