Will better speakers redeem iPhone 7's missing headphone jack?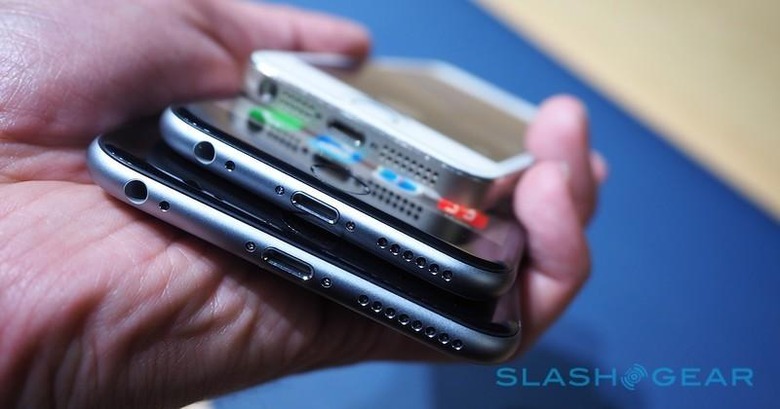 Depending on who you speak to, the idea of an iPhone 7 without a headphone jack is either a travesty or the logical next step for Apple. Cupertino lips are still sealed as to whether the upcoming iOS flagship will indeed do away with the familiar 3.5mm socket – and throw a huge accessory market into disarray in the process – but a newly-spotted patent could detail some of the payoff.
Titled "Audio port configuration for compact electronic devices" and spotted by 9to5Mac, the patent describes different ways by which a small gadget – like an iPhone – could boost its audio output.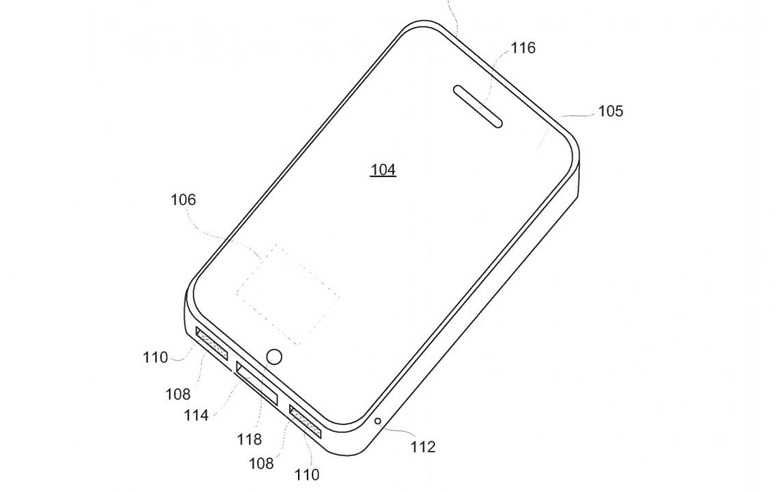 For instance, by vibrating other components in the phone, such as by using a flexible PCB, the overall volume could be improved. Other possibilities include using more internal space as what effectively be reverberation chambers.
"In one embodiment, an audio element can be mounted on or coupled to an intermediate structure (e.g., a flexible electrical substrate) having an opening therein to allow audio sound to pass there through. In another embodiment, an audio chamber can be formed to assist in directing audio sound between an opening in an outer housing and a flexible electronic substrate to which the audio element is mounted or coupled thereto" Apple patent
If that sounds vaguely familiar, then you're not alone. The iPad Pro, for instance, boasts improved sound over its smaller iPad brethren courtesy of speaker housings machined directly into the body of the tablet and capped with carbon fiber slices.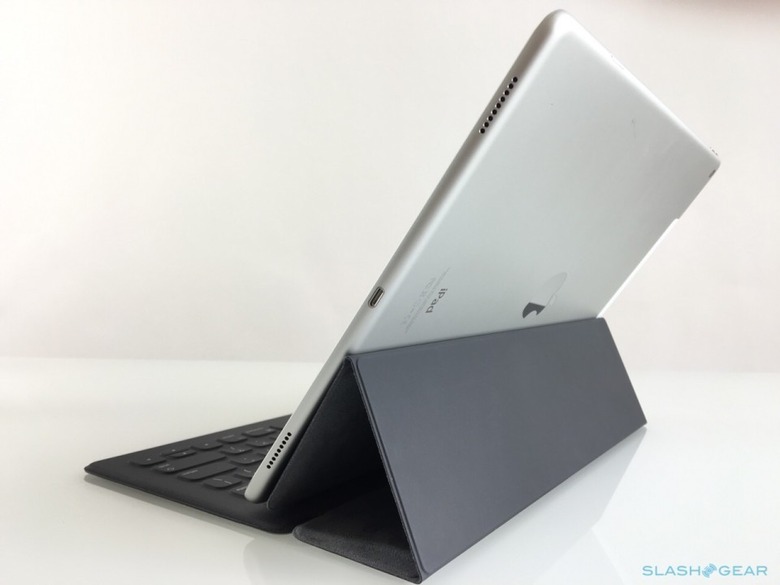 "This new architecture gives the speakers 61 percent more back volume compared to previous iPad audio designs," Apple says of the design. "You'll hear a wider frequency range and up to three times more output than on any other iPad."
The new Apple patent also shows two speakers on the bottom edge of the phone, unlike the current single speaker on the iPhone 6s. It's obviously too much of a stretch to assume that illustration necessarily predicts a stereo speaker array on the iPhone 7, but it would nonetheless be a reasonable strategy were Apple to focus on audio playback quality with its new device.
NOW READ: iPhone 7 killing the 3.5mm jack is about control not thinness
Problem is, without making your iPhone bigger – something Apple seems loath to do – you can't just squeeze an extra audio chamber into it without also losing something. So, the decision in Apple's design labs could come down to picking between the 3.5mm jack and a second chamber.
The question would be whether buyers would see the improvement in playback quality out loud as being a worthy compromise for losing the traditional headphone socket. Adapter dongles will no doubt be available should the legacy port be retired.
VIA 9to5Mac
SOURCE USPTO