WildCharge add iPhone 3GS wireless charging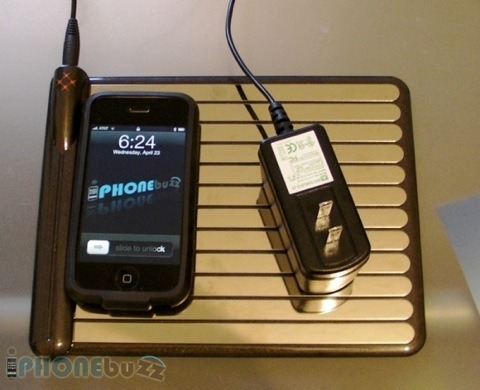 Having tested – and loved – WildCharge's wire-free charging system last year, we're pleased to see that the company has updated their range of "skins" cases to fit the iPhone 3GS.  WildCharge allows you to recharge your handset without actually plugging in a cable, similar to the Palm Pre's Touchstone; when we caught up with WildCharge this week, they confirmed their intentions to move toward broader licensing of their wire-free system.
That could mean that not only will we see a broader range of wire-free charging plates – presumably in different form-factors, such as the Touchstone's single-device podium  – we'll also see more choice in compatible cases.  So far WildCharge themselves offer cases for the BlackBerry Pearl and Curve, as well as non-device-specific charging adapters for other devices.
Having acquired "Made for iPod" approval from Apple, that push will likely be even more effective.  The WildCharge "skin" case for iPhone 3GS (and 3G) is priced at $34.99, or as a bundle with the wire-free pad for $79.99.