Wikipedia blackout a "broad global message" about SOPA/PIPA peril says Wales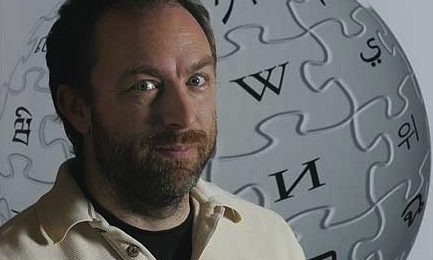 Wikipedia founder Jimmy Wales has defended the online encyclopedia's decision to stage a global blackout in protest of SOPA and PIPA this week, arguing "US law, as it impacts the internet, can affect everyone." Wales hopes the blackout – which will see the English-language version of Wikipedia replaced with an open letter encouraging US citizens to contact their Representatives and voice their concerns with the Stop Online Piracy Act and Protect Intellectual Property Act – will prompt even those outside of the US to contact friends and family living there and encourage them to speak up on the proposed legislation, he told the Telegraph, as "a broad global message" about censorship.
"As for me, what I am hoping is that people outside the US who have friends or family who are voters in the US, will ask them to make a call to their senator or representative," Wales explained, "and I hope we send a broad global message that the internet as a whole will not tolerate censorship in response to mere allegations of copyright infringement."
The alternative, the Wikipedia founder says, was the possibility of only taking down the site for US visitors. That resulted in a close vote on how broad the protest should be: in the end, 591 of the Wikipedia community polled said they were in favor of the global blackout, against 479 calling for it to be US-only. "While there was a solid majority, it wasn't the overwhelming majority that we had for the whole concept" Wales admits. "It seems to have been somewhat of a tough choice for many people."
SOPA has, most recently, been apparently shelved after the Obama Administration voiced concerns that the proposed act might be too dangerous in terms of challenging the underlying openness of the internet. It's a stance that earned the US President a tongue-lashing from News Corp.'s Rupert Murdoch, who described Obama as having "thrown in his lot with Silicon Valley paymasters" while Google is apparently the "piracy leader."
If you're panic-stricken at the thought of being without Wikipedia for 24hrs, there's still hope. You can download an offline version of the database from here, assuming you have sufficient drive space and bandwidth.