WikiLeaks Movie Rights Optioned by DreamWorks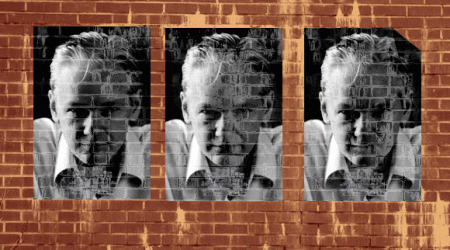 In a move that should surprise noone on this earth, the movie rights to a pair of books about Julian Assange and his undeniably controversial website WikiLeaks. Over the past year or so, WikiLeaks has become a household name in revealing "secret" government and private business documents, causing a ruckus at every level of money changing and United States security and beyond. Now DreamWorks studio has decided this epic story would make at least one fabulous movie to be released in a few years from now – if it gets released at all.
The books being optioned are "WikiLeaks: Inside Julian Assange's War on Secrecy" by journalists David Leigh and Luke Harding of The Guardian, and "Inside WikiLeaks: My Time with Julian Assange at the World's Most Dangerous Website" by Daniel Domscheit-Berg, a former partner of Assange that's currently what's known as a "defector" from the organization. As mentioned above, the movie isn't at a point where it's been green-lit by any means, and no director or producer is yet slated to be attached.
One of the inspirations for this particular set of actions is almost certainly "The Social Network," aka the Facebook Movie. This film made approximately $221 million at worldwide box offices and found itself the earner of a best picture Oscar nomination in 2011. Co-presidents of DreamWorks, Holly Bario and Mark Sourian, have decided to option the books mentioned more than likely because even making that $221 million, the Facebook movie will appear quite tame in terms of drama when compared to this new global hero story.
[via Rueters]