Wii U with Android tipped for launch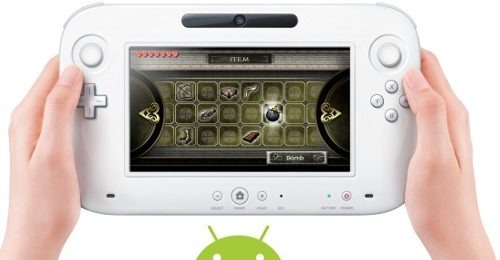 Today Nintendo's next gaming console Wii U has been tipped to be running Android applications right out of the box. This situation is not unfounded, as Android apps have been integrated into other systems, sort of, in the past, but this time it could be much more simple than what we've seen before. Where before we've seen systems such as BlackBerry attempt to integrate Android by making the process to port apps over to their system appear relatively easy, this time Nintendo may be building Android into their system, for real, to work right alongside their own user interface and software.
The original Wii also has the ability to run applications made by many multiple masses of developers from all directions. Apps such as Hulu and Netflix have been integrated officially while hackers have taken liberties with all sorts of oddball apps and features. Now the next generation Wii U may have an expanded universe on the box! What greatness could Nintendo possibly achieve with access to the Google Play environment?
If Nintendo does indeed join forces with Google, that would place them in a position to compete with both Sony and Microsoft where they've been failing – in some terms – for the past several years. Cloud storage integration, computing across uncounted devices, and mobile gaming not just here on the Wii U console, but on smartphones and tablets and more, oh my!
This tip comes from VG 24/7 where they've got an anonymous source speaking with them with the scoop. We've also come across some clues recently that would also lead us to believe that Nintendo is finally about to break out into the mobile gaming universe as well. Soon, we hope!
[via Android Community]