Wii U slump misses even Nintendo's lowered expectations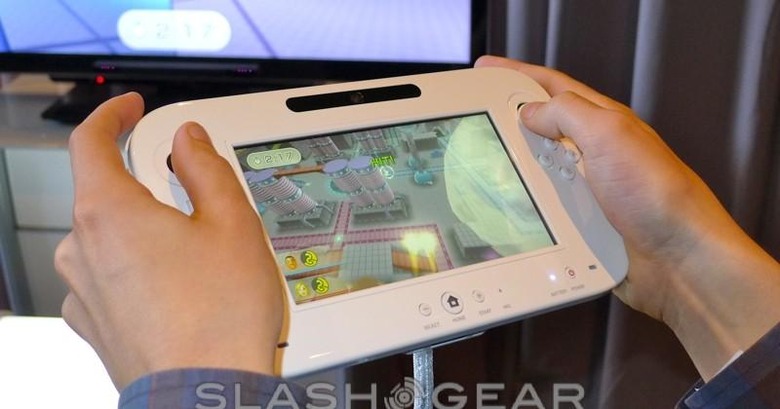 Nintendo's ailing Wii U console continues to struggle, with the company's latest financial results showing the tablet-equipped games system failed to meet even slashed sales predictions in the last quarter. A total of 3.45m Wii U were sold in the twelve months up to March 2013, it has been revealed today, short of Nintendo's pessimistically reduced 4m unit expectations.
That four million figure had itself been a compromise, with Nintendo downgrading expectations for Wii U sales by 27-percent. However, what the company believed was reasonable interest in the console in the run-up to the holiday period had made the 4m unit figure seem reasonable.
Unfortunately, that wasn't the case in 2013, with a poor games roadmap blamed. "Wii U was not able to maintain the initial sales momentum after the beginning of 2013" Nintendo said today, "due to a delay in the development of subsequent software titles."
Overall, though, Nintendo managed to squeeze out a profit from its full-year finances [pdf link], with net profits of 7.1bn yen ($71.3m), though still an operating loss of 36.41bn yen ($366m). While hardly impressive, perhaps, they're still a vast improvement over 2012's numbers, where Nintendo recorded a 43.2bn yen loss.
Elsewhere, the 3DS glasses-free 3D handheld also missed its predicted sales, with 14m sold. Nintendo now expects to sell 18m in the next full financial year, along with 9m Wii U units.
It remains to be seen whether Nintendo will re-consider its stance on a price-cut for the Wii U, something the firm said, back in January, would not take place. Meanwhile, Sony has already announced the PlayStation 4, its next-gen console, and Microsoft is expected to reveal the new Xbox, colloquially known as the "Xbox 720", within the next few months.