Wii U Miiverse Unveiled: Mobile Chat And More

Nintendo has revealed the Miiverse, the company's gaming social system designed to integrate with the   Wii U console, offering avatars, chat, communities and more. Built around the Mii avatars, the Miiverse supports text and handwritten messages that can be accessed via a mobile browser such as on a smartphone or tablet, allowing Wii U gamers to quickly get help from their friends with trickier levels and challenges.
Both an on-screen keyboard and a stylus can be used, with bubble-based chat that can be browsed both on your TV and, if you're using that for gaming itself, on the Wii U Gamepad's own 6.7-inch screen. Those multitasking abilities are added to the Gamepad's existing independence, such as allowing for browsing the web and playing standalone games.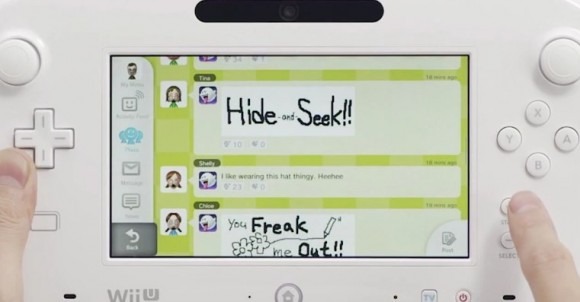 There's also Mii Wara Wara, which collates game-related messages and overlays them into the individual titles. Location-base Miis can also be shown, clustering them around where you're physically gaming if you've taken your Gamepad out and about.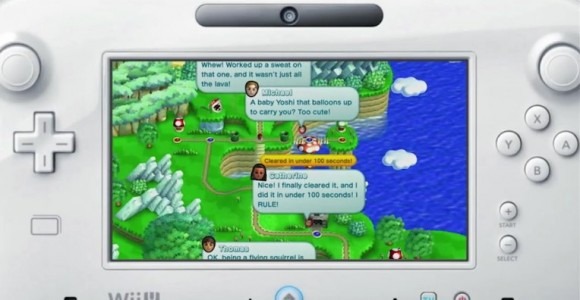 Nintendo revealed new peripherals for the Wii U earlier, as well as a slight redesign of the Gamepad itself. The console is set to launch in certain markets by the 2012 holidays.