Wii U full-sized original Wii games launching this month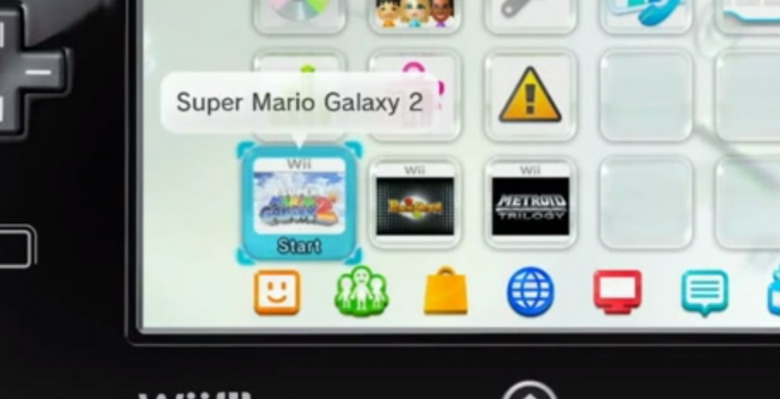 Starting immediately, Nintendo is releasing several of the most classic of original Wii games to the Wii U. They'll be doing this with full-sized releases of said games, starting with Super Mario Galaxy 2 – available right this minute. Starting on the 22nd of January you'll be able to roll with "Punch-Out!!", then on the 29th of January you'll find the Metroid Prime Trilogy hitting the Wii U in original Wii format. At this time it's not entirely clear how high-quality the delivery of these games will be – hopefully ready for slightly larger screens than the original Wii was prepped for.
For games downloaded in this way that are supported by the Wii Classic Controller and the Wii U Classic Controller will also be fully compatible with the Wii U GamePad controller. This should include MOST games that'll be available for download soon.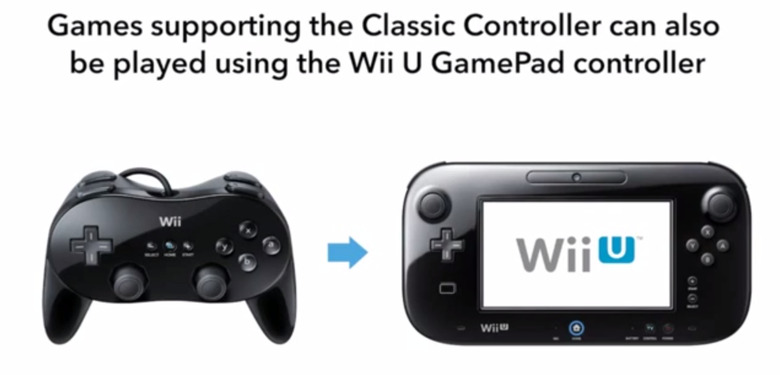 The games you're seeing here first will cost you a cool $9.99 the first week they're available, then they'll be up for $19.99 after that. Compared to used prices, a $20 bill might not seem so bad – many of the top games from the previous generation are in small supply in their physical form.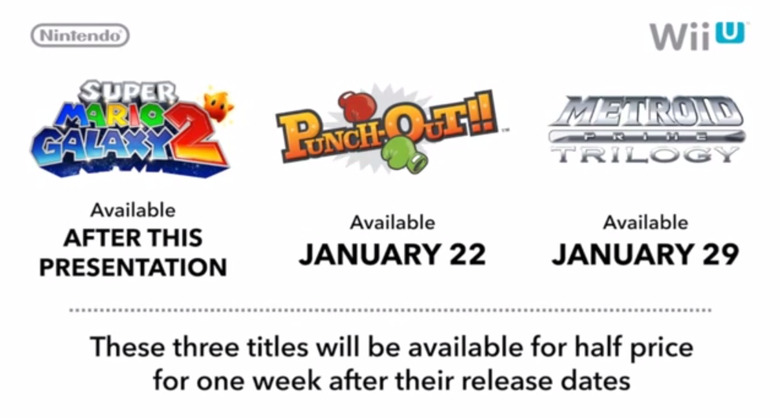 Then again, all Wii game discs work with their future counterpart – drop em in a Wii U and they work fine – so supposing you're able to find your favorite game for cheaper than $20, you might just want to jump on it.
We'll know more about future titles shortly. Stick around SlashGear's gaming tag portal for more – or head to our Nintendo tag portal for Nintendo only!