Wii Crystal Cooler - keeps your Wii running and looking much cooler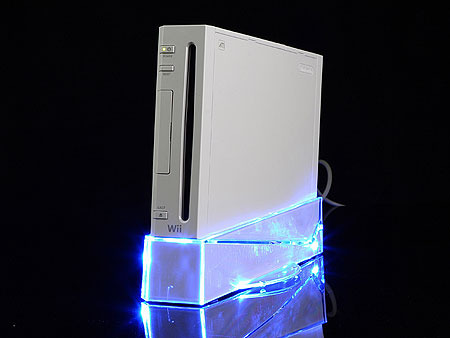 If you're concerned about your other consoles trying to kill your Wii by overheating, then you might want to check out the cool looking Wii Crystal Cooler.
There isn't a lot to this cooler, more than anything, it just looks good. It sits underneath your Wii and has a fan to circulate the air. The built-in blue LED lights are what really make this guy shine. If you don't want either the fan or the lights running, there are dedicated power switches for each. For convenience, it is powered via USB.
The cooler isn't bad on the wallet either, coming it at just under $20.
The Wii (blue) Crystal Cooler [via uberreview]