WiFi-only Motorola XOOM clears FCC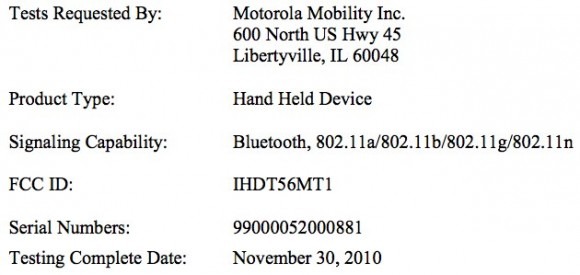 No glamor shots or details, but what looks to be Motorola's WiFi-only version of the XOOM has been spotted crossing the FCC. WirelessGoodness caught the listing – complete with the usual confidentiality request – in which Motorola submits a WiFi a/b/g/n tablet with Bluetooth for testing.
We're expecting the WiFi-only version of the XOOM to follow on in early Q2 2011, after the 3G-enabled model arrives on Verizon and European carriers. Hopefully it'll do so with a considerably lower price tag than the 3G unit, which is expected to be priced at $800 when it goes on sale later this month.
[via Android Community]