Wibrain I1 UMPC update with Intel Atom and SSD storage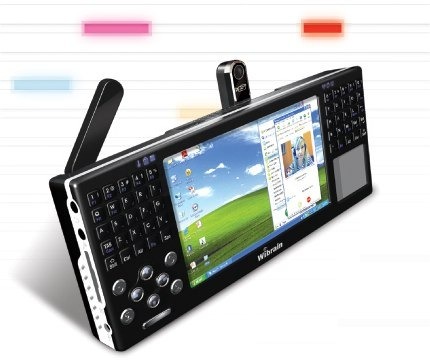 Wibrain have announced an update to their UMPC line, introducing the Intel Atom processor and HSDPA mobile broadband.  The new I1 brings casing tweaks as well as hardware changes to the previous VIA C7-powered B1, including 1.1GHz and 1.3GHz Menlow (Silverthorne/Poulsbo) CPUs and a choice of storage: 30GB or 60GB HDD, or 64GB SSD.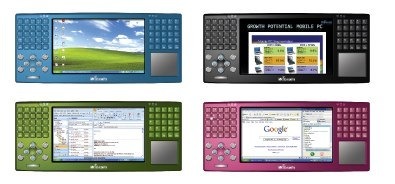 Other improvements include an SD slot and a range of case colors.  The I1 will be available in Windows XP and Linux versions, with Wibrain apparently aiming to bring it in at the same 500g weight as the B1.  They're also claiming to provide battery life for up to 6hrs of browsing, though it's currently uncertain as to whether that's with the standard 30W pack or the extended battery that has double the capacity.
The I1 will be available in October 2008, in multiple locations; official release the US has been confirmed.  Pricing for the B1 currently sits at around $499 from importers, but it was closer to $700 when first released; there's no word on how much the I1 will cost.
If you're interested in the usability of the Wibrain split-keyboard design you can see our video of the B1, shot at CES 2008, here.
[via UMPCPortal]