Why WWDC is shaping up to be a huge event
The Worldwide Developers Conference is just days away and Apple fans around the world are getting a little more than excited to see what the company has come up with for 2014. Will Apple move forward with not one but two iPhones? Will we finally see an iWatch or a smartband that users can wear around the wrist? Will new iPads come out? The excitement surrounding the event has hit a fever pitch.
Admittedly, over the last couple of years, WWDC has been a bit of a bore. Apple has focused, not surprisingly, given the nature of the event, on software, and left little in the way of actual hardware launches. Apple has instead given itself separate days throughout the year to announce major devices.
So far, however, 2014 has been an odd year for Apple. The company hasn't held any events to this point, and surprisingly, no major updates have been announced. So far, all we've heard are rumors and possible improvements to devices, but nothing else. Apple has been strangely silent on its plans with no word yet on exactly what it will do when it comes time to finally announce new products.
For that reason, I think WWDC will be a huge event for Apple. Sure, the company will spend (too) much of its time talking about OS X and iOS updates, but I think there will be several product announcements at the show that will prove extremely important to the company's future.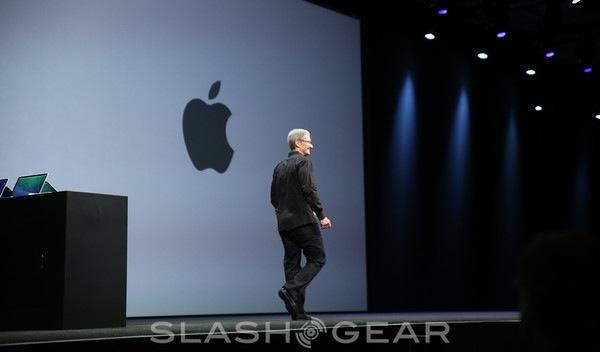 For one thing, I think Apple will take the opportunity at WWDC to announce new iPhones. I'm not entirely sure Apple will launch a phablet, but a bigger iPhone is a guarantee. Expect Apple to spend considerable time talking about updates to its mobile line and why the iPhone has become such an important component in its sales pitch to customers. I could also see Apple launching an iPhone 6 sometime around August, beating the typical September launch.
In addition, I expect Apple to announce some type of wearable technology. Although an iWatch has long been the apple of the average fan's eye, it's more likely that the company will announce a smartband in partnership with Nike, according to the latest reports.
But Apple won't be done. Expect Tim Cook and Company to announce a new and improved Apple TV capable of handling apps and games and using the voice-recognition technology that works surprisingly well in Amazon's own Fire TV. There's even a chance we'll see an iPad or two or some new Macs at the show.
Apple's silence into June is uncharacteristic. The company usually has at least one major announcement before WWDC, but this year has decided to keep it all close to the vest and announce its plans at the show.
Will there be more Apple shows later this year? Of course. But the chances of Apple not making WWDC a huge show with several major announcements seem awfully slim.
Agree with Don's predictions? Skeptical about what Apple might announce? Let us know in the comments!