Why The OnePlus 6T Works With T-Mobile, Verizon While Huawei Ban Remains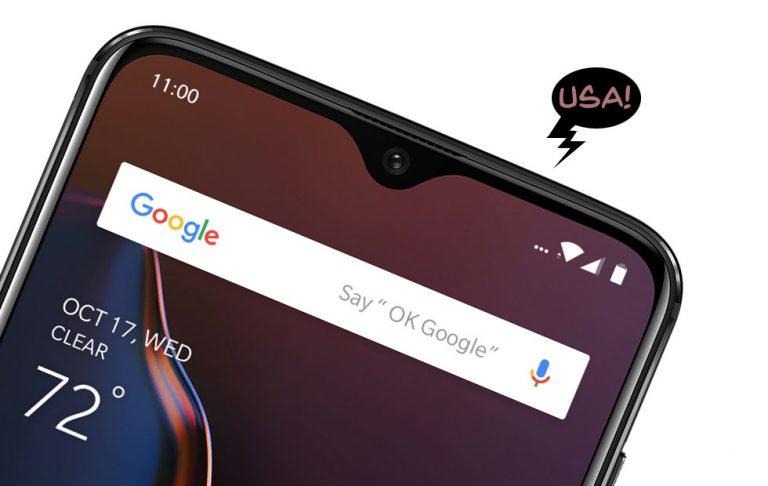 Today was a monumental day for OnePlus. With the OnePlus 6T, the company gets their first US mobile carrier release (with T-Mobile USA) at the same time as they have official Verizon certification. Today we're running down a few facts about the OnePlus 6T, including how it'll work with what carrier and why it's not banned like another China-based smartphone maker called Huawei.
Does T-Mobile USA carry the OnePlus 6T?
Yes, as of 5PM Eastern Time, October 29th, 2018, the Times Square T-Mobile store officially carries the OnePlus 6T. As of November 1st, 2018, around 5600 T-Mobile locations across the United States will carry the OnePlus 6T. There's basically no delay for this phone between ordering and availability thanks in a large part to T-Mobile USA's interest.
Does T-Mobile have deals on the OnePlus 6T?
Sort of. There's a significant list of smartphones users can trade in for approximately $300 in credit toward a OnePlus 6T. That list includes basically every recent iPhone and major Samsung phone, as well as a few big name phones from other manufacturers. Otherwise the price of the OnePlus 6T is the same at T-Mobile USA as it is online from OnePlus.
Above you'll see a gallery of images captured on the 29th of October, 2018. These are the current details applied to the OnePlus 6T deal with T-Mobile USA as mentioned above.
What's the price of a OnePlus 6T phone?
There are three models of the OnePlus 6T, two with 128GB internal storage, two with 8GB RAM, one with 6GB RAM. The least expensive has 6GB RAM and 128GB internal storage, that device will cost $549. The next is the 8GB RAM, 128GB version for $579. The most extravagant version of the OnePlus 6T has 8GB RAM and 256GB internal storage, and it'll cost $629 USD.
Does OnePlus 6T work with Verizon?
The OnePlus 6T is officially compatible with Verizon's 4G LTE network. Verizon issued official certification for the OnePlus 6T this week. The difference between Verizon and T-Mobile for the OnePlus 6T is the physical sale of the phone will only occur in T-Mobile, not Verizon. You can buy a OnePlus 6T from OnePlus unlocked and bring it to Verizon, if you wish, but you can't buy a OnePlus 6T directly from Verizon.
Why is Huawei banned but OnePlus 6T isn't?
Not too long ago, Huawei phones were carried by and had plans to expand coverage with more than one US mobile carrier. In the events that occurred over the past year, it became clear that the US intelligence community had reason to distrust Huawei for what they suggested was the potential for Chinese government-sponsored spying.
The reason Huawei is different from OnePlus in this respect is its choice of processor. Because the OnePlus 6T has a Qualcomm system-on-chip, the US government has no reason to distrust its abilities. OnePlus and Huawei may both be China-based, but Huawei makes their own processors. This leaves the potential for distrust amongst the US intelligence community – and in turn stops them from official US mobile carrier coverage.
Where can I buy OnePlus 6T?
Users will find the OnePlus 6T at one of 5600 T-Mobile USA carrier locations – you might want to call ahead to make sure your local store has the OnePlus 6T before you make the trip. You can also attain the OnePlus 6T online at OnePlus dot com. You can find more information about this release in our OnePlus 6T official release date and pricing details article.
Stick around for our first impressions, hands-on, and full review, coming up quick! This smartphone's headed to stores immediately, so we'll be quick on the trigger too!