Why iPhone X "weak demand" hits Samsung more than Apple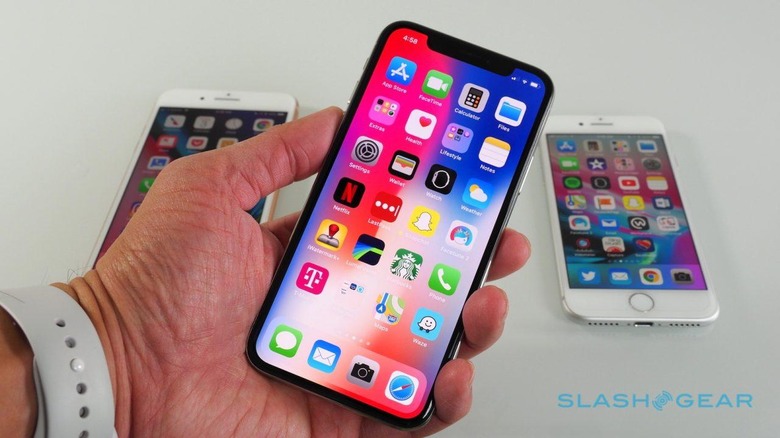 Slashed iPhone X production has forced Samsung to cut its OLED output, according to new reports out of South Korea, highlighting the supply chain impact that Apple's focus on device pricing over sales volume has already had in 2018. The smartphone, launched in late 2017, is Apple's first handset to use OLED rather than LCD for its display, allowing the iPhone X to dramatically slim its bezels compared to earlier phones.
However, it also carried a premium price tag, as Apple opted to add the iPhone X to a new position at the top of its smartphone line-up. Unlike previous years, where Apple announced two new iPhones in two different sizes, 2017 saw three iPhones launched. As well as the iPhone X, Apple also introduced the iPhone 8 and iPhone 8 Plus, which flank the OLED handset in terms of physical size.
According to the Nikkei, "weak demand" for the iPhone X has led Apple to reduce production of the flagship smartphone. For Q1 2018, it reports, Samsung Display had counted on making 45-50 million OLED panels for the iPhone X. Now, it's said, it will only supply 20 million panels, or potentially even fewer.
"The company has yet to decide its production target for the April-June period," the newspaper says, "but a further cutback may be in store." On a facility that Samsung Display had dedicated to producing panels solely for Apple's use, it could see production rates drop to half or less.
It's unclear how this short-term production decision tallies with ongoing reports about Apple's 2018 iPhone range. That's expected to not only include an update to the existing iPhone X, but see at least one more OLED handset join the line-up. Unofficially dubbed the iPhone X Plus, the smartphone is believed to keep the overall design of the current model but increase in both physical and screen size, replacing the iPhone 8 Plus in the process.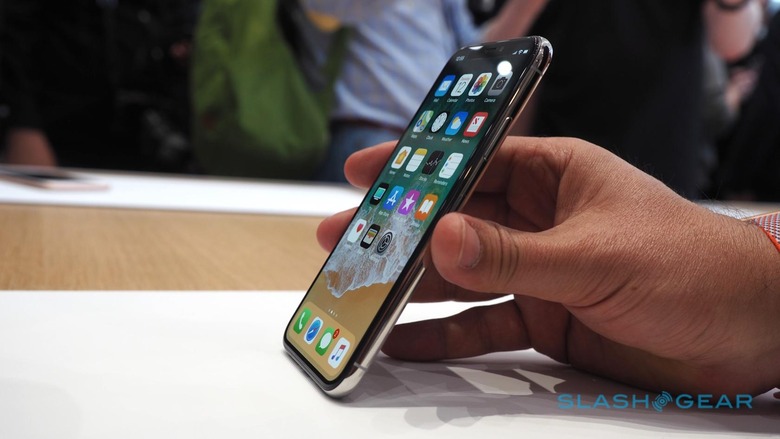 A third new iPhone, expected to come in at 6.1-inches, is believed to stick with an LCD screen. That's expected to form the entry-point into Apple's 2018 iPhone range as the cheapest model.
Frustrating the situation for Samsung may well be Apple's attempts to divide its supplier dependencies. Earlier reports had indicated that, rather than continue to rely solely on Samsung Display for OLED supplies, the Cupertino firm was looking to hedge its bets and source panels from multiple providers. That includes LG Display, which is said to be on track to deliver the 6.5-inch OLED panel Apple will use for the iPhone X Plus.
According to reports back in mid-2017, indeed, Apple was investing in LG Display's OLED production to bring the technology up to speed for its needs. Not only would that secure Apple's supply chain – given the terms of the deal apparently earmarked it all the panels it wanted – it would have a side-benefit of reducing its dependence on arch-rival Samsung.
Of course, "weak demand" for iPhone X doesn't necessarily translate to disappointment within Apple. While individual device sales may not have been the greatest in number out of recent flagship iPhone launches, Apple's strategy arguably looked elsewhere to measure overall success. Higher sticker prices compared to other iPhone models mean that each iPhone X sale is worth more to the company's bottom line; indeed, the premium pricing of the OLED smartphone meant that Q1 2018 sales revenue set records, even if shipment numbers did not.
What may be bad news for Samsung Display, therefore, isn't necessarily bad news for Apple. For a supplier, the more components you can sell, the more profit you make. For Apple, however, the focus is less on numbers of devices and more on the profit margin on each device. With the 2018 iPhone range likely to double-down on that strategy, Apple's goals will only further diverge from those of component providers like Samsung Display.