Why Electronic Arts just laid off 350 employees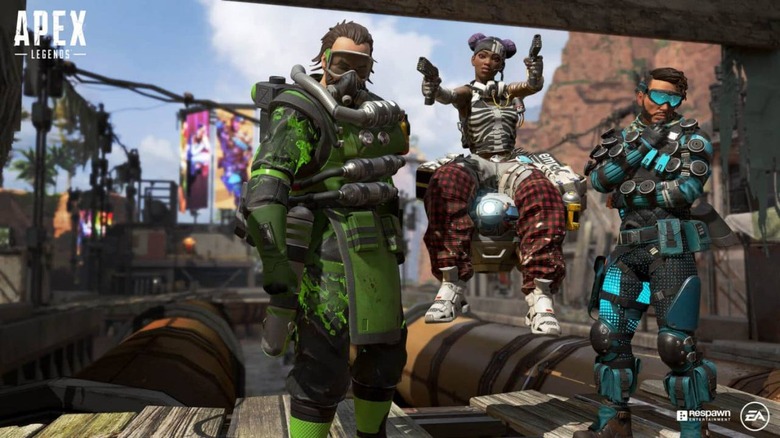 Electronic Arts has announced a round of layoffs which will see 350 employees lose their jobs. This announcement follows a similar move from Activision-Blizzard, which laid off 8% of its workforce back in February. 350 employees represents about 4% of EA's 9,000 employees, so this round of layoffs isn't quite as bad as the one that hit Activision last month. Still, it's further indication of a shaky period for some of the world's biggest publishers.
Electronic Arts CEO Andrew Wilson announced that the layoffs are mostly centered in the company's marketing, publishing, and organization teams. On top of that, Wilson says that the company is "ramping down our current presence in Japan and Russia as we focus on different ways to serve our players in those markets."
"This is a difficult day," Wilson wrote in his statement. "The changes we're making today will impact about 350 roles in our 9,000-person company. These are important but very hard decisions, and we do not take them lightly. We are friends and colleagues at EA, we appreciate and value everyone's contributions, and we are doing everything we can to ensure we are looking after our people to help them through this period to find their next opportunity. This is our top priority."
EA's latest financials, delivered in February, were somewhat underwhelming, and its stock price took a fairly sharp decline in the latter half of 2018. Lately, EA's stock has been recovering, likely thanks to the launch of Apex Legends, which has managed to build itself a sizable following of players in a very short amount of time.
Time will tell if Apex Legends has the staying power of something more established like Fortnite, but for now, it looks like it might be a contender in the battle royale space. EA's financial performance in the near future will likely be closely tied to the success of Apex Legends, so we'll keep an eye out for more developments on that.