Why drop tests don't shatter Motorola phones (like Moto Z Force)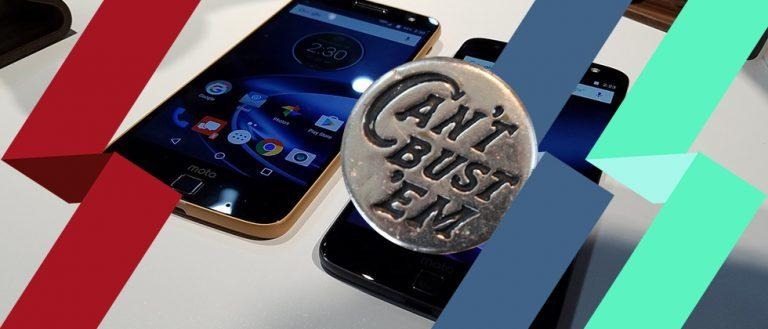 Today we've seen another drop test of the Moto Z, this time with the Z Force Droid Edition of the phone. It didn't shatter. It didn't even crack. The reason for this is the application of an extra bit of protection called ShatterShield. This is not the first time Motorola has used this tech – they also had it applied to the Motorola DROID Turbo 2, a device that survived a 900-foot drop (with only a TINY crack to show for it). ShatterShield is an extra layer of protection outside your display glass – a step above your everyday screen protector.
With the Moto Z Force Droid Edition, users will experience the second generation of ShatterShield. This is a slightly narrower-edge solution – thinner overall, as well. It's also replaceable. Below you'll see a (rendered) image of the DROID Turbo 2's layers – a similar set of layers exists on the Moto Z Force Droid Edition.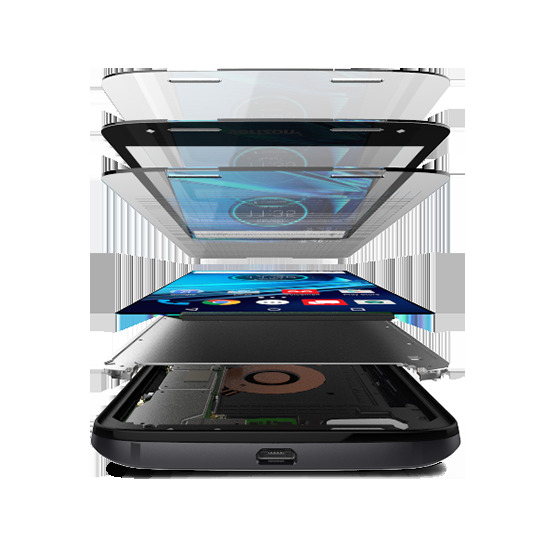 Next you'll also be seeing the DROID Turbo 2 – Motorola's Moto Z Force Droid Edition employs a similar solution that's shaped just a tiny bit different.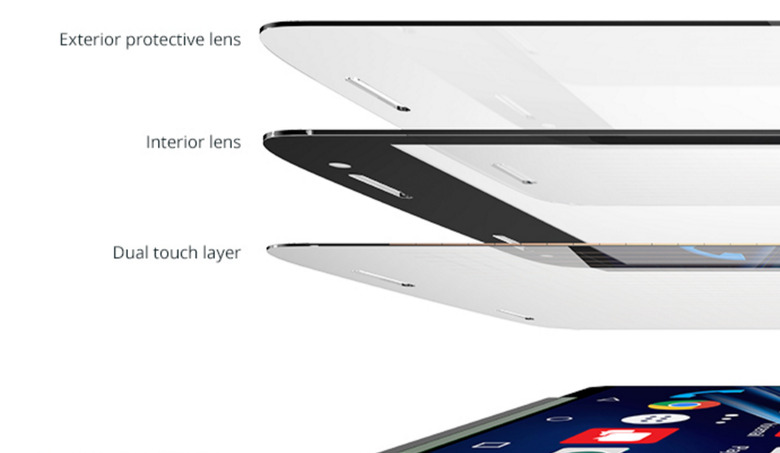 For around $30 USD, users will be able to replace the front (shattered) shield for the Moto Z Force Droid Edition. Users still working with the DROID Turbo 2 can also do this – they've got a Moto ShatterShield replacement page up at Motorola's store homepage now, if you'd like to have a gander.
According to Motorola's disclaimer on Motorola.com's Moto Z Force Droid Edition page, the following is true of ShatterShield on the Moto Z Force Droid Edition:
NOW SEE THIS: Moto Z first impressions and hands-on"The display and embedded lens are warranted against shattering and cracking for four (4) years from the original date of purchase; scratches or other damage to the protective lens is not covered by this warranty, but should always be in place to prevent scratches and other damage to the underlying components. This phone is not shockproof or designed to withstand all damage from dropping. All other warranty exclusions, including scratches and other cosmetic damage, intentional damage or abuse, normal wear and tear and other limitations apply"
Motorola says that ShatterShield will always be "solidly bonded" to the later below, and that the kit you'll get (if you need a replacement) includes all the tools you'll need to apply a new layer yourself.