Why Baby Yoda Plush Toys Aren't Ready For Christmas 2019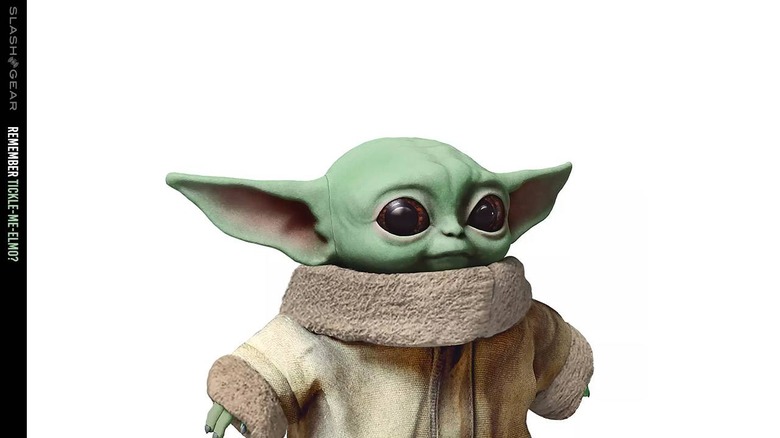 You cannot buy an officially-licensed Baby Yoda plush toy in time for Christmas 2019. That's by design... sort of. As Lucasfilm product licensing SVP Paul Southern said today, "It was important to us that the reveal of the new character, the Child, be a special moment for fans, and we could not be more thrilled with the response." Lucasfilm and Disney felt it was so extremely important to keep Baby Yoda a secret that they did not include imagery or descriptions of the character in the first wave of license-ready media for manufacturers. As far as they knew – no such character would even exist!
It was so important for The Child to remain a mystery until the end of the first episode of The Mandalorian, Lucasfilm took the risk of holding back on licensing. As a result, you'll find more than a few fan-made products out there in DIY-land. Places like Etsy run rampant with the tiny baby bootlegs and custom art as such.
First Wave Merch!
Lucasfilm's licensees have products featuring images of other characters from The Mandalorian on several different sorts of products – especially when it comes to the Mandalorian character himself. But that, too, is odd, since this character essentially changes his whole appearance in the third episode of the series, from rugged (per most of the wave-1 merchandise) to shiny.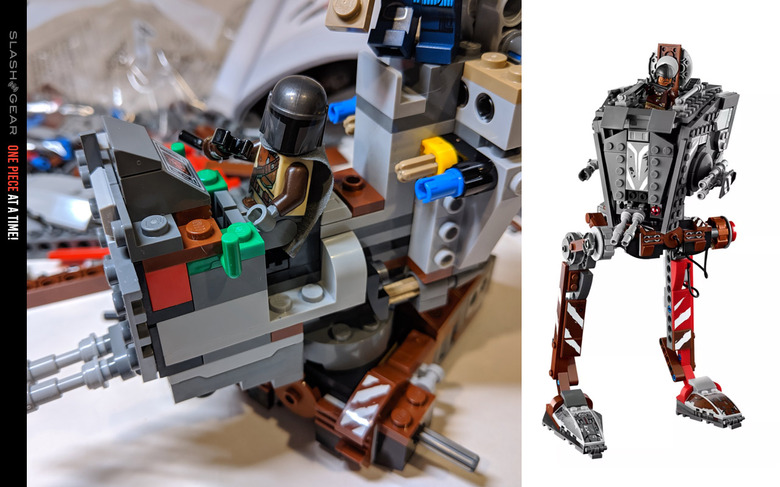 In our Mandalorian LEGO set review (AT-ST Raider set, as it were) you can see how this situation got a bit mixed up. The Mandalorian minifigure in that set is wearing armor from the first two episodes, while the AT-ST Raider (and the rest of the content in the LEGO set) are all from The Mandalorian Episode 4.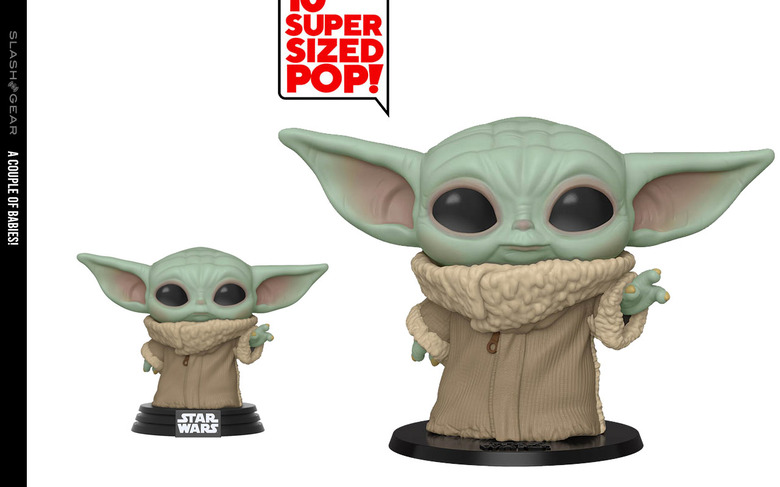 The Child
Today Lucasfilm and Disney and a variety of toy manufacturers announced that they'd be selling Baby Yoda products on pre-order. The main Baby Yoda (The Child) plush you see above is on pre-order with an expected availability of either March or April of 2020 – even ShopDisney (the official Disney online shop) isn't quite sure, quoting both March and April on the same page (at the time at which this article is set to go live).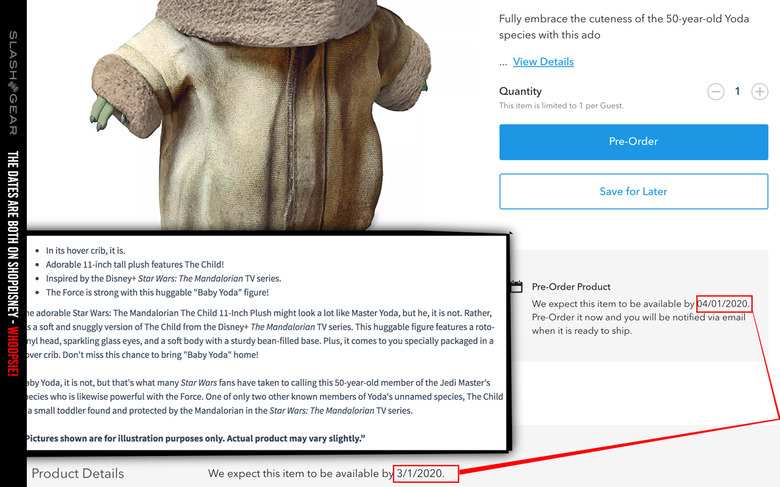 Funko POP! versions of this lil' baby are coming in the first several months of 2020, too. "The Child Pop! Vinyl Bobble Head Figure by Funko" is on pre-order with an expected release of May 13, while the 10-inch Funko figure is expected on June 3, 2020. Buffalo Games has a Mandalorian The Child puzzle on pre-order, and there are just a few t-shirts with very basic imagery if you absolutely MUST have officially licensed stuff by this holiday season.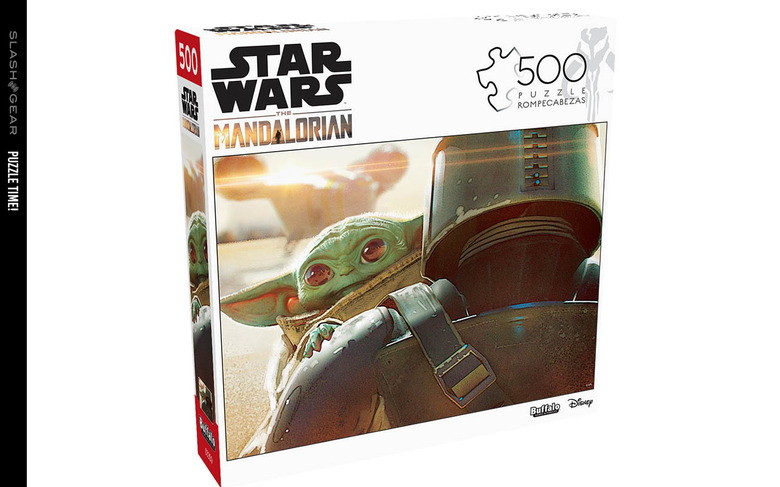 Otherwise it's off to the bootleggers with you – at your own risk, of course! Take a peek at the timeline below for more information (and fun facts) on The Mandalorian, and stay tuned for more Baby Yoda aka THE CHILD.