Over the past decade a significant number of Batman video games were developed and released – today 6 of the biggest are being given away for free. In celebration of the 80th anniversary of the first appearance of Batman, Epic Games decided they'd go ahead and use their power as a game repository to give several Batman games to anyone who dared download the Epic Games Store. So what's the catch?
The Epic Games Store is like most other app stores or game stores in that they want to be used. Not just once, but a bunch of times. Epic Games benefits most from people who download their games store, download a game, then continue to download games from that point forward.
Much like your corner tool store, on occasion the Epic Games Store will give away products for free. They use their budget for promotion of the store on the products themselves – then turn around and make more money from the people who'd otherwise not be visiting the store in the first place (had it not been for the freebie).
Epic Games works like this – but they've got something even better than a free hammer. They've got a games library, a digital account, and the potential to hook you in for years to come. This time, with Batman, Epic Games has you sign up for an account and tap each game you'd like for free. That'll be over at the Epic Games Store now, if you do so wish to take a peek – until September 26th.
• Batman: Arkham Asylum
• Batman: Arkham City
• Batman: Arkham Knight
• LEGO Batman: The Videogame
• LEGO Batman 2: DC Super Heroes
• LEGO Batman 3: Beyond Gotham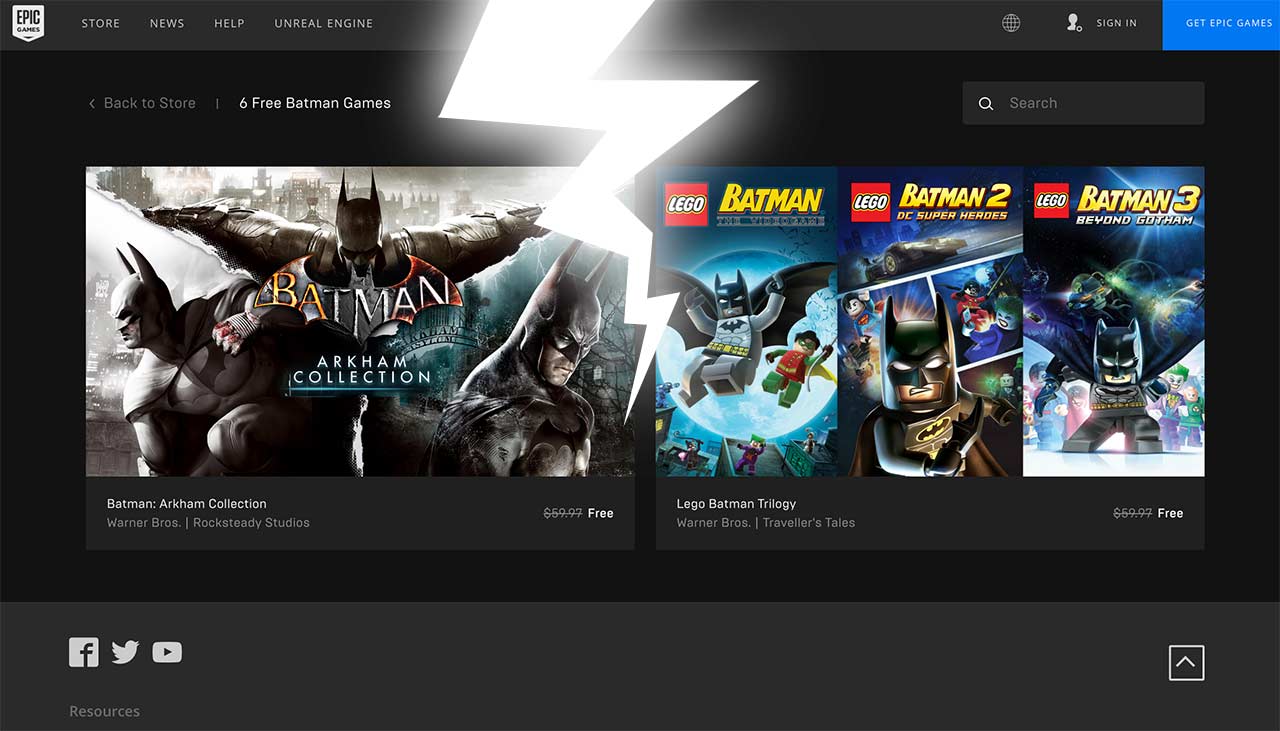 You get these games for free, attached to your Epic Games Store account for future download as long as you like. The hitch is that you've now got these games only if you also have the Epic Games Store launcher app on your computer.
If you've got an Epic Games Store account with a bunch of Batman games already in your library, you'll be more likely to consider the Epic Games Store as a potential source for future game purchases. You've already got the app downloaded, so why not, right? Keep that in mind when you consider your next move – there's always a reason why something is "free." Always.