White Nexus 4 heads to T-Mobile officially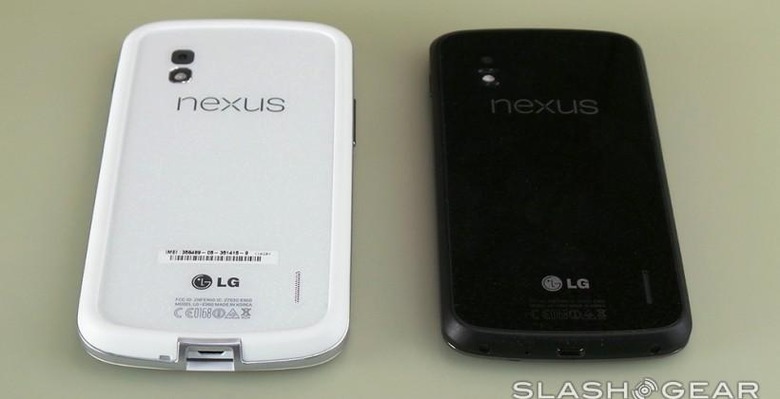 Though the original black version of the Google Nexus 4 has been available from T-Mobile for a number of weeks, the white version will be hitting the carrier soon. This machine will be bringing with it the same innards and features as the original Nexus 4, but here carries with it a bit more hard plastic a rim – in white – and a white back as well. This color will join the black version, not replace it, at T-Mobile locations nationwide. UPDATE: Per T-Mobile: The White Nexus 4 will be available online only, and will also be available only for a limited time – keep that in mind!
The folks at T-Mobile have been adamant about letting the world know that they're offering this and other devices with a different – though not always less expensive – method of payment. T-Mobile's "Simple Choice Plan" allows users to see how much they're paying for their device each month and does away with the 2-year contracts that are common amongst other carriers throughout the USA. Instead of a subsidized price, users will be paying $19.99 down then $17 USD per month for 24 months after that.
This is the same pricing scale the LG Nexus 4 is already offered at, again, making this update only based on color. Having held the device in our hands just this week, we can say with great confidence: it's the same phone, it just looks a little different – and feels ever-so-slightly different as well.
This White T-Mobile Google Nexus 4 has been made available today, the 31st of May, and will be online immediately if not soon. Have a peek at SlashGear's hands-on with the White Nexus 4 and see it looks up close and personal. Our T-Mobile Nexus 4 review also reveals how this iteration of the device is, indeed, marked for T-Mobile specifically, but retains just as much pure-Google Vanilla Android in it as the version sold straight from Google Play.