White iPhone 4 Shows Off in Vodafone Germany's Inventory System, Still No Release Date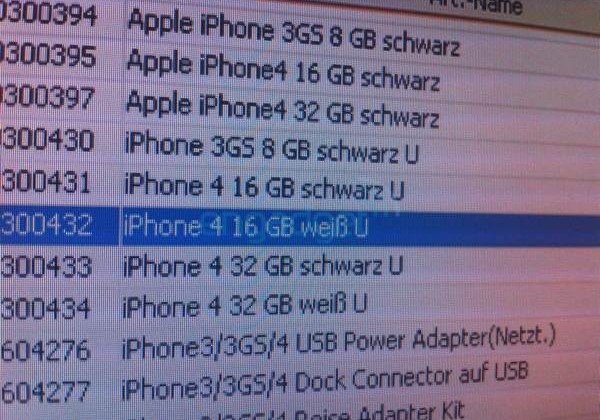 The white iPhone 4 is still a mystery device. Despite the fact that we've seen the device at the initial announcement for the iPhone 4, the handset hasn't managed to make an official debut since. But, that doesn't stop it from popping up every once in awhile. This time around, Vodafone Germany apparently has the device sitting in their inventory, ready for some unknown date of sale.
Both the 16GB and 32GB versions are shown in the above image. Unfortunately, the screenshot just says that the devices exist, somewhere. But, it doesn't give us any kind of timetable as to when the devices will launch. While it's good to see that Vodafone Germany is getting ready, in some capacity, to launch the device, we would much rather see an official announcement from Apple.
[via Engadget]