White House Holiday Special Live Through Google+ Hangout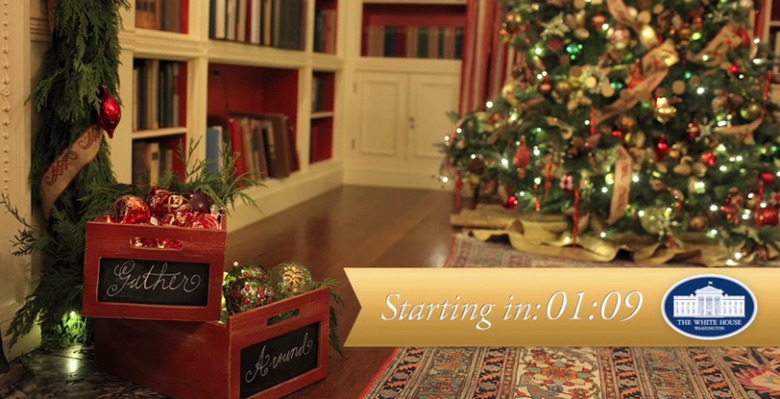 Today you'll find a very special Google+ Hangout hosting the likes of the White House – the President of the United States and family – in a holiday special. This special presentation will be made immediately upon this article's publishing and will last approximately 35 minutes. Have a peek!
This tour of the White House will be made live and will take on as close a look at the innards of the architecture as you've ever seen. This event will be chatting with several classrooms around the United States as it does this tour in as cute a fashion as possible.
This year's theme for the holidays in the White House is "Gather 'Round", and you'll have a rather warm feeling in your gullet as you see the warmth of the fireplace throughout this uplifting event. Christmas is being celebrated here specifically, but the team will be speaking on their other favorite holidays as well.
Twitter will be hosing questions as well – have at it! You'll be able to connect with the hashtag #WHHangout. Stick around and let us know how it goes – we'll be bringing in a closing comment or two once it's all over!