White BlackBerry Bold 9900 Revealed: We Go Hands-On
RIM's white BlackBerry Bold 9900 has been revealed, with carrier Vodafone UK the first to commit to offering the pale-hued QWERTY smartphone. We grabbed some hands-on playtime with the new variant, to see if a new color option could be enough to persuade us to stick it out with RIM for another contract cycle. Check out our first impressions after the cut.
If you've used the original Bold 9900, then you pretty much know what you're getting with this new white model. The physical keyboard is solid and easy to type on, while the touchscreen is bright and responsive if, arguably, a little unnecessary given the optical trackpad too. We had a few issues with jerky pinch-zooming on photos, too.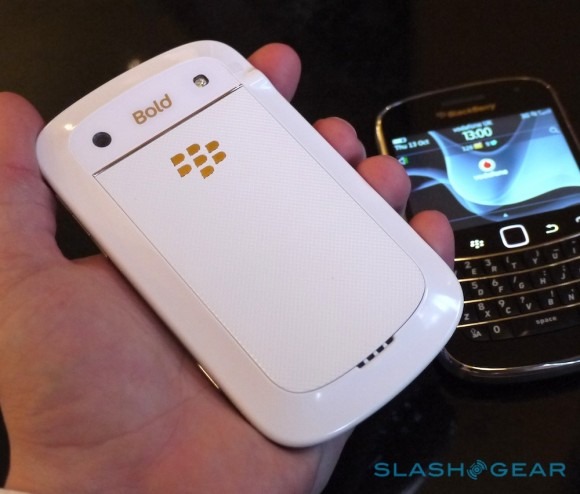 Unfortunately, where the black 9900 looks businesslike and premium, with its matte finish and metal highlights, the glossy plastics RIM has used on the white 9900 look and feel quite cheap. White also makes the Bold 9900 seem bigger than it is, not great when you're dealing with a phone that's already fairly broad. Some white gadgets look great, but we've a feeling RIM may have missed the mark with this particular phone.
For more on the Bold 9900 – in its original black finish, though functionally identical – check out the full SlashGear review. No word on pricing at this stage for the white variant.