Where does Huawei go from here?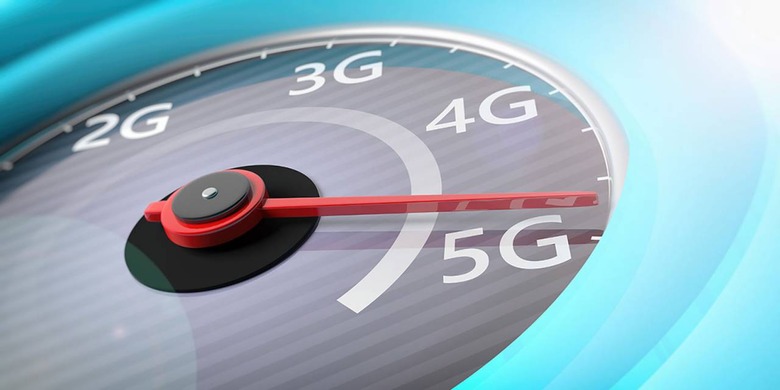 Things were looking up for Huawei just a couple of weeks before. Plenty of well-reviewed products from sleek MateBook laptops to powerful phones gave it a winning streak. But everything seems to be going south now that Google and a list of other U.S. companies have cut ties with the Chinese tech company. Technology from China has been under great scrutiny in the U.S., with suspicions of spying that has led to the Trump administration blacklisting the company.
This is big news. There hasn't been news in the tech world quite ground-shaking as this in a while; one that has such devastating impact on a company. Huawei may have its own operating system and restrictions in China, but this will hurt its international users worldwide once past the 90-day grace period that was offered to both companies.
In the short-run, options for Huawei to salvage its international market seem bleak. No Google means no updated YouTube, Gmail and all the apps many of us find essential today. Here is how Huawei may still find a way:
Standing on its own feet
The Chinese giants haven't just lost Google, but ties with several other tech corporations based in the U.S. too. These include Intel and their chips for their laptops; Microsoft and their software for their computers; and other companies like Qualcomm and Gorilla Glass. It's painful.
Huawei haven't been caught completely by surprise; they've anticipated a break with the U.S., given the ongoing trade war. The arrest of Huawei CFO Meng Wanzhou in 2018 only "sparked everything off," said CEO Ren Zhengfei to Chinese journalists.
Braced for the break up, Huawei has invested heavily in developing in-house technology to ensure that the company – the second-largest phone manufacturer after Samsung – could still stand without trade with the U.S.
With that, Huawei's ability to continue producing gadgets for the Chinese community doesn't seem to be crippled too much. With its own restrictions, international networks like Facebook and Google and prohibited to Chinese nationals anyway, who must use an exclusive system that has its own search engines and app stores.
In terms of hardware, Huawei has been developing its own chips to power their phones, including the Kirin chips, which have been immensely powerful. In the short-run, they have also stockpiled over three months' worth of supplies to sustain sales and development. Talk about being prepared.
The real challenge: Software
But the real difficulty for Huawei was always going to be replacing the Android OS that its international userbase has gotten so used to. We don't just mean the layout and how drawers and widgets are generally arranged – this can be easily replicated but replacing the ecosystem of applications and updates that buyers expect.
Google pulling out means our favorite apps like YouTube and Gmail may still work, but not its latest versions. You can still open YouTube via an internet browser, but this is inelegance few will tolerate. Users also no longer have access to the Play Store.
In terms of replicating the Android experience, Huawei isn't completely ostracised from Android services. An open source version of Android remains available for anyone to use and adapt, but this is just a skeleton of what we are used to – Google apps will not be updated still.
Most importantly, the latest security patches and updates from Google will not be available. This should be alarming for any Huawei user.
Adjusting its focus
Huawei may have had its eyes set on the international market, but it's going to be a mighty challenge convincing them they can live without Google services. According to IDC, 86% of mobile phones today run on Android and 14% on iOS. The rest of the OSes hold virtually 0%, which paints a bleak picture of Huawei's chances of ever introducing a third OS for the international crowd.
For now, perhaps its best chance is to focus on the Chinese market. It already targets to dominate half of the smartphone market in China by the end of 2019. Huawei currently holds approximately 34%.
Focusing solely on China is surely a step away from its global ambitions but given how difficult it will be to win over the international market, aggressive expansion in China may be the decision that results in less pain for Huawei.
Chinese users are also accustomed and receptive to the Google-less experience. This presents a sort of microcosm of users who are receptive to its OS, which Huawei can use for testing, development and eventually show to the rest of the world.
Possibility of a reversal
There is of course the possibility that the Trump administration is just flexing their guns and they call this off in a few months altogether. Huawei could be able to resume work and all companies here would've learnt a vital lesson or two.
But this is way beyond just the threat of surveillance and the threat of Chinese espionage. Beyond national security, what the U.S. is just as concerned about is the 5G race – which Huawei is leading.
5G is the next generation of internet communication that's many times faster and promises to integrate technology together unlike anything we've seen before. Experts predict mobile technologies and services generating over $4.2 trillion globally by 2020, $500 billion of which is made by the economy that delivers 5G first. And right now, China – through Huawei – is winning that race.
This is money the U.S. can't bear to lose. Therefore, it looks like the Trump administration has recognized the unsurmountable game of catch-up and has decided to play dirty. This is just the beginning.