When not to upgrade Android: NVIDIA's Lollipop edition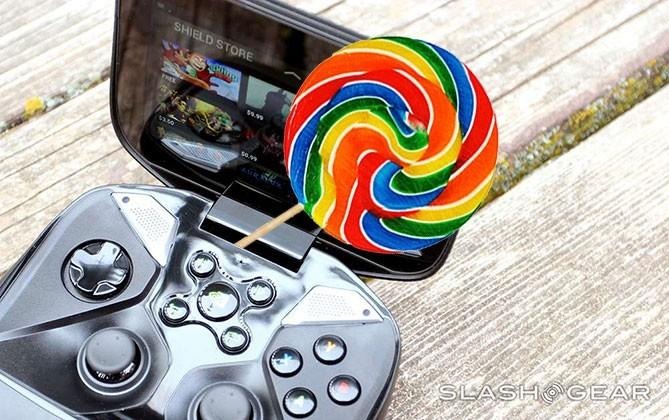 This afternoon NVIDIA gave one of the very rare examples of an instance in which you might NOT want to upgrade your Android device to a new software version. NVIDIA is upgrading their original NVIDIA SHIELD Portable to Android 5.1 Lollipop, and in the process they're having to remove a couple of features. These aren't necessarily features you'll have been using regularly, mind you, but this sort of thing DOES happen from time to time. Have a peek and see what you're getting – and what you're taking away.
Today the NVIDIA SHIELD Portable will be upgraded to Android 5.1, and in the process, you'll be removing the ability to play two neat games: Sonic 4 Episode II and Expandable: Rearmed. If you've never played these games before, don't worry about it. If you play them all the time, it'll be best to wait until the developers behind these games upgrade them for future compatibility before you make the move.
This upgrade takes away "Android Browser" as well. This is a web browser that existed on all most Android devices before Google brought Chrome to the mobile platform. If you have some strange reason for wanting to work with Android Browser instead of Chrome – or any one of a half dozen other browsers available to you – by all means, halt the update.
Finally, this update removes Miracast abilities. You won't be able to broadcast your screen to your local Miracast-friendly screens. In exchange, you get Chromecast connectivity.
It's not the same, but you'll be able to use your NVIDIA SHIELD as a Chromecast or Google Cast Ready device source.
This update allows you to be able to read Google Play Books without error, and you'll get the newest version of the Twitch app as well, if you're not already upgraded.
NVIDIA SHIELD Portable users should see this upgrade appearing automatically this afternoon.