WhatsApp update: how to edit and delete messages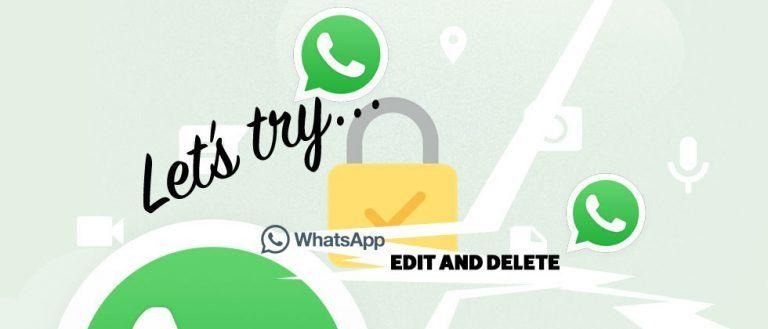 This week the folks at WhatsApp have updated their app to include the ability to edit and delete messages with one big caveat. If the messages have been read, they'll no longer be able to be edited or deleted. This update will be available for download soon- we'll be including the link to the download as soon as it becomes available in the post you're reading right this minute.
This update will be ideal for those WhatsApp messenger users that often mis-type what they mean to write and send with great haste. For them, there's a new ability to delete. If the person being sent the message has the conversation the writer is in open, there's little they'll be able to do. This update clearly wasn't meant for those in the heat of an argument.
ALSO SEE: How to disable WhatsApp's auto-share of your info to Facebook
To test whether or not a user has this feature enabled, touch and press on a message inside WhatsApp. If the feature is enabled, the user will see a pop-up which includes the options "Edit" and "Revoke" to the left. A similar pop-up could appear without these options if a recent version of WhatsApp is installed, but not the Beta. The Beta is the version users will need at this point.
All iPhone users will need to wait for this feature to arrive in iTunes. Or they can choose to download through 3rd-party download sources, but SlashGear does NOT recommend it. We do not recommend it to the point that we won't even be linking to sites that suggest they have access to the early version of the app because of large amounts of scammers targeting WhatsApp users this year. Stay tuned for an updated iTunes link here!
The app is available from APK Mirror for those using an Android device. This update will be in the Beta channel, which means the user will need to be part of the Beta program. UPDATE: Some users have found that they do not need to be in the Beta program to make this version of the app work – strange!