Opt-Out Of WhatsApp Web Facebook Account Info Auto-Share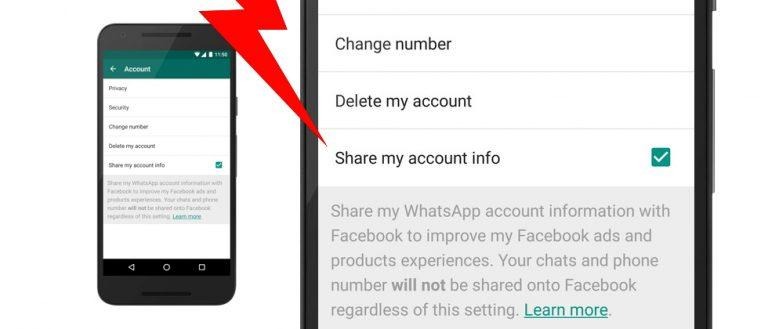 This week the folks at WhatsApp have silently – yet excitedly – turned the switch which automatically shares users' private information with Facebook. Facebook owns WhatsApp, so some might argue that one company is completely within its rights to share information from one brand to the other. Others would disagree heartily. Users that wish to avoid sending account information with Facebook should follow the following steps to turn this auto-sharing off through WhatsApp.
Opening WhatsApp's latest updated app will show the user a new Terms of Service and Privacy Policy. This is the first place where the user can turn off automatic information sharing with Facebook.
On the Terms of Service and Privacy Policy page, instead of tapping the "Agree" button, the user should tap the "Read more about the key updates to our Terms and Privacy Policy" button. There's a carrot pointing upward here as well – that's all part of the same button.
From there, users will see a new checkmark box at the end of the full agreement. According to WhatsApp, "If you do not want your account information shared with Facebook to improve your Facebook ads and products experiences, you can uncheck the box or toggle the control."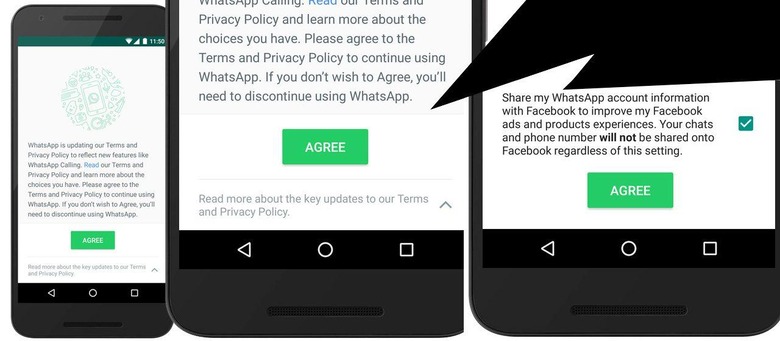 If the user has already agreed to the terms of service, there's another option.
For 30 days after agreeing to the new TOS, users will be able to turn off Facebook account sharing through Settings > Account > Share my account info. Users should uncheck the checkbox next to "Share my account info."
WhatsApp suggests that, checkmark or not, "The Facebook family of companies will still receive and use this information for other purposes such as improving infrastructure and delivery systems, understanding how our services or theirs are used, securing systems, and fighting spam, abuse, or infringement activities." This information is linked to Facebook's Facebook Companies list which includes the following:
• Facebook Payments Inc.
• Atlas
• Instagram LLC
• Onavo
• Parse
• Moves
• Oculus
• LiveRail
• WhatsApp
• Masquerade
All companies within Facebook sharing information for the reasons listed in the paragraph above. No checkbox for that.