WhatsApp boasts 200M monthly active users, now bigger than Twitter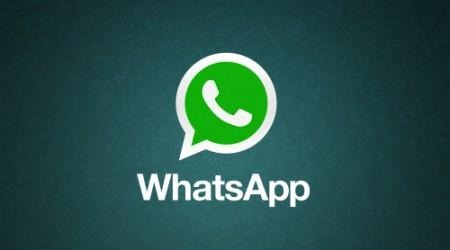 WhatsApp's popularity has skyrocketed since its launch back in 2009. At All Things D's conference, D: Dive Into Mobile, Jan Koum, CEO of WhatsApp, stated that the smartphone app is even more popular than Twitter now. It currently has over 200 million monthly active users, who send out and receive over 20 billion messages each day. WhatsApp processes a estimated total of 12 billion outbound messages and 8 billion inbound messages on a daily basis.
WhatsApp generates its revenue off of its annual 99 cents subscription fee. By charging such a meager fee, it is able to forgo ads and provide its users with the best messaging experience available. It is being used all around the world by millions and millions of users. Koum sees much more success in WhatsApp's future. He says that he's looking forward to the day when the world is filled with billions of phones. He says,
"And once that happens its going to be extremely easy to monetize. But a lot more people need to join the smartphone revolution and a lot more people need to buy more goods on their phones."
Koum also says that there's no chance of advertising ever making it to WhatsApp. He states that WhatsApp is completely anti-advertising, because no one likes ads. He feels that we already come across a lot of ads throughout our daily routines that there's no need to bring any more into the picture. He believes that bringing ads to WhatsApp, or any app, is a bad idea. He states,
"Our phones are so intimately connected to us, to our lives. Putting advertising on a device like that is a bad idea. You don't want to be interrupted by ads when you're chatting with your loved ones."
WhatsApp is widely renown as one of the most popular, if not the most popular, messaging apps for smartphones. It even plays the good guy by bringing its app to Blackberry 10, an OS with a small user base, while other social apps, like Instagram, won't even bother to bring their apps to the platform because there's "no real benefit" to it. With its huge success, its no wonder why rumors are floating around about companies wanting to buy it out.
[via All Things D]